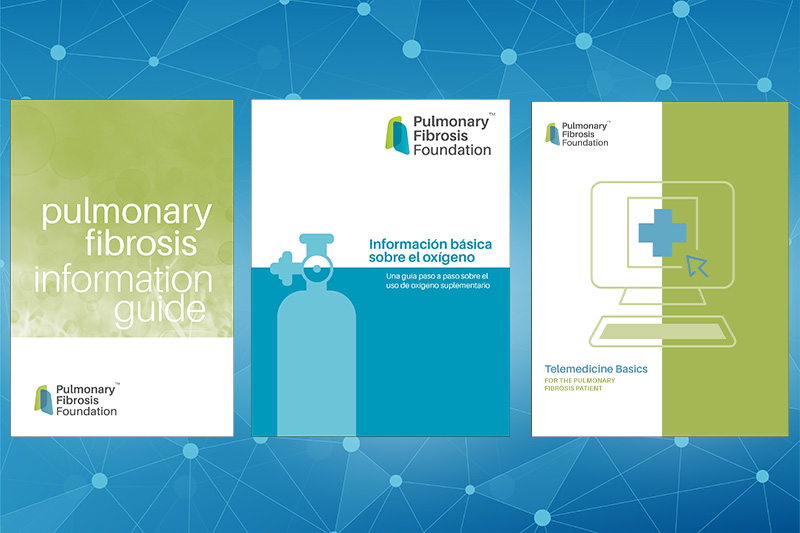 Our educational materials library
The Pulmonary Fibrosis Foundation (PFF) is pleased to offer our educational materials to the pulmonary fibrosis (PF) community. As the trusted resource for the PF community, we are committed to providing disease education to the PF community, free of charge.
Our pulmonary fibrosis educational materials are available as downloadable PDF files below. You may also place an order for hard copies.

For Healthcare Professionals
Need help?
If you need help or have questions about any of our materials, please contact the PFF Help Center at 844.TalkPFF or help@pulmonaryfibrosis.org.