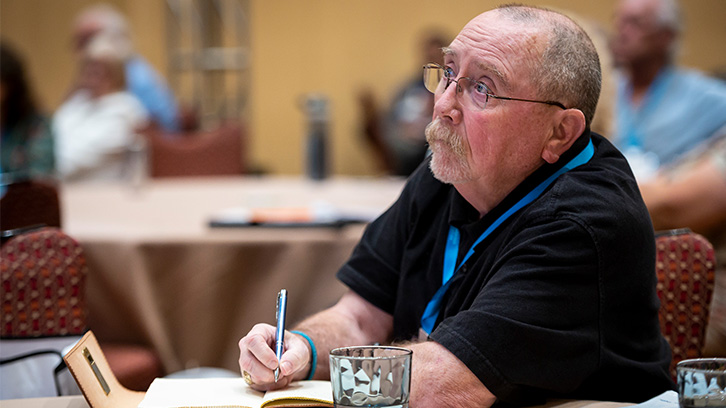 Donor Advised Fund
A Donor Advised Fund (DAF) is a simple, tax efficient charitable investment account with the sole purpose of supporting charitable organizations that are meaningful to you, like the Pulmonary Fibrosis Foundation.

If you do not currently have a Donor Advised Fund, please recommend a DAF through your financial institution. You can contact your fund manager and recommend supporting the Pulmonary Fibrosis Foundation. Your Fund Manager will then send a check directly to the PFF.
If you already have a DAF, please visit the website of you financial institution, which you can find below.
Log in to your account and request that a grant be directed to the Pulmonary Fibrosis Foundation. Please request that your name and address be included so we may thank you for your generosity. For our official name, mailing address and tax information, please see below:
Tax Identification Number
84-1558631
Mailing Address
Pulmonary Fibrosis Foundation
230 East Ohio Street, Suite 500 Chicago, Illinois 60611
For questions or to notify us of an incoming donation from your DAF, please contact our development team.