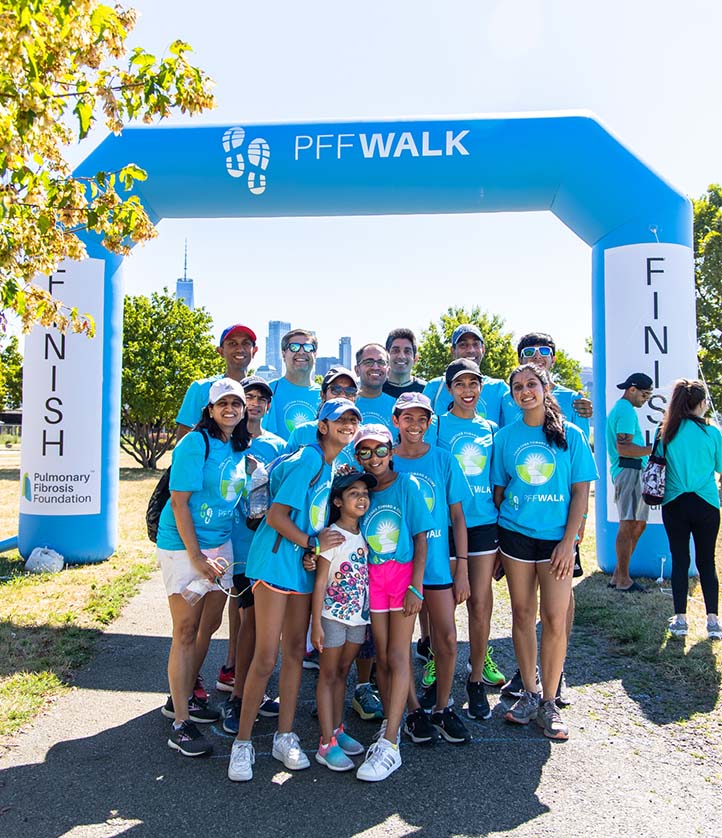 Together, we have the power to create a world without pulmonary fibrosis. Register today for the PFF Walk!
The PFF Walk unites everyone impacted by pulmonary fibrosis and provides a special opportunity to raise funds and awareness for the Pulmonary Fibrosis Foundation. Taking place in cities across the U.S., the PFF Walk is a memorable experience for people living with PF, caregivers and families, lung transplant recipients, and all community members. Everyone who participates in the PFF Walk is making a valuable contribution to our collective effort toward a cure for pulmonary fibrosis. Every step we take brings us one step closer to making our vision a reality.
Join us by registering for yourself or your team! Gather your family, friends, colleagues, and neighbors to come together for this vital cause. Let them know the PFF Walk supports the Foundation's efforts to accelerate research, to advance improved care for those living with the disease, and to provide unequaled support and education resources for patients, caregivers, family members, and health care providers.

Get involved
Make a difference with a donation to the PFF Walk today! If the donation is for a team or walker, please use the search bar at the top of the screen.
Support our mission and make the PFF Walk possible as a sponsor! National, single-market, and exclusive opportunities are available. Contact us for more information.
Sponsor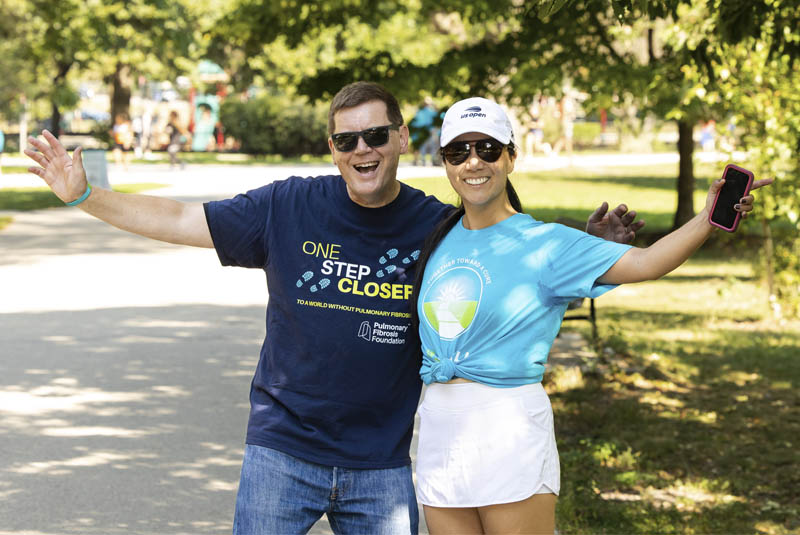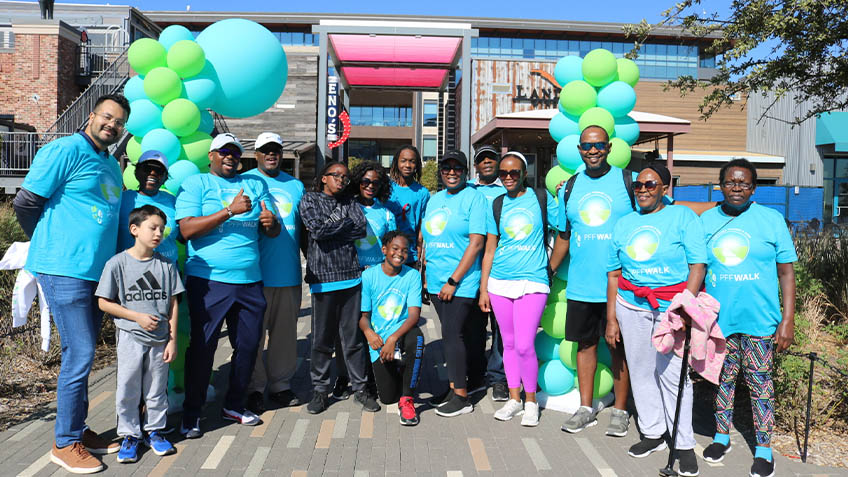 Questions
For more information about the PFF Walk 2023, or to learn more about hosting a Walk in your own community, please contact
PFFWalk@pulmonaryfibrosis.org
or give us a call at
855.WalkPFF
(855.925.5733).
Information regarding COVID-19
The health and safety of our attendees and staff is our top priority. We are continually monitoring conditions with regard to COVID-19 and will update our website with our event guidelines accordingly.
Please note that we will strictly adhere to all federal and local health department guidelines, including those set forth by the CDC.