Join the PFF Walk!
Take one step forward in the search for a cure and join us for:
National PFF Walk Day
September 25, 2021
Registration is free and all walkers who raise $100 or more will receive our commemorative PFF Walk t-shirt.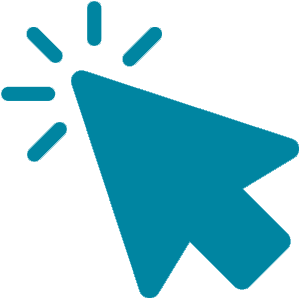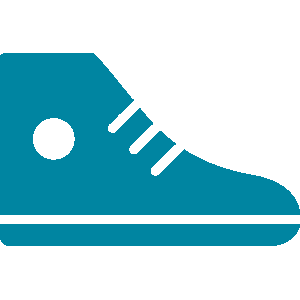 Register to Walk!
You can start a team, join a team, or register as an individual.
Launch your Fundraising Campaign!
We have all the tools and resources you need to reach your goal and earn signature PFF Walk prizes.
Walk on September 25, 2021!
You can participate by walking 5 minutes, 5 blocks, or a 5K to celebrate the 5-year anniversary of the PFF Walk.
The PFF Walk Kickoff is now available on-demand!
Tune-in to meet our new PFF Walk co-host, get a preview of this year's collectible t-shirt, and learn more about how you can get involved in the PFF Walk!
Engage with us virtually during our live-stream events!
Interact with the PF community, share why you're walking with us and help celebrate the fifth anniversary of the PFF Walk! All programs will be live-streamed on both Facebook and YouTube. Like our page and subscribe to our channel to get notifications.
Stories of Impact

Connect with other walkers as we share stories from the PF community and share why you walk.

View Full Details

National Walk Day

Lace-up your shoes and bring the spirit of the PFF Walk to your neighborhood!

View Full Details

Celebration Party

Commemorate the PFF Walk's 5th anniversary and celebrate moving one step closer to a world without pulmonary fibrosis.

View Full Details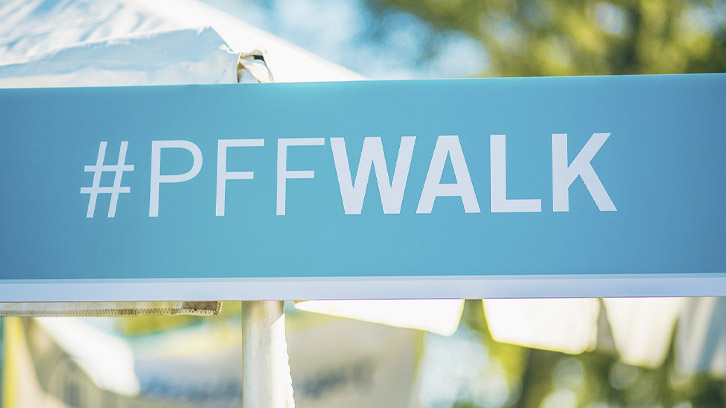 We Want to Hear from You!