Biannual Magazine Of The Pulmonary Fibrosis Foundation
Download the new issue of the Breathe Bulletin to learn more about how the Foundation is raising awareness, providing disease education, and funding research for the Pulmonary Fibrosis community. Stay on top of all the latest information on living with Pulmonary Fibrosis, including research and clinical trials.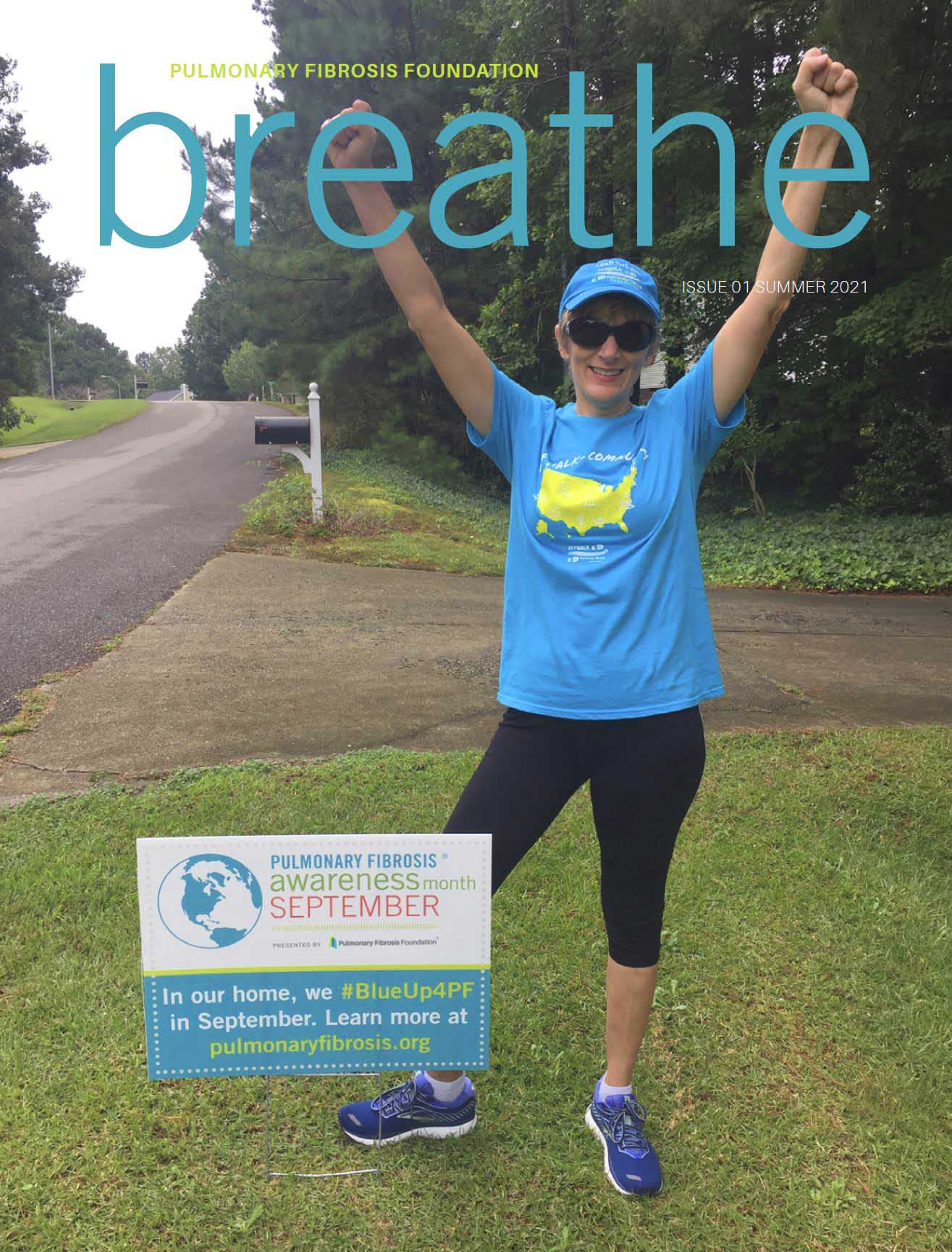 Summer 2021
In this issue
Virtual Rehabilitation and Telemedicine Materials
Our Brand New Website Announcement
PFF Summit, PFF Registry, and Care Center Network Updates
Diversity in Research: Benefits for All
PFF Scholar Dr. Gillian Goobie
PFF Appoints Healthcare Leaders to Key Roles
New Board Members
Pulmonary Fibrosis Awareness Month 2021
And more!


View This Issue