Meet the PFF Summit 2019 Co-Chairs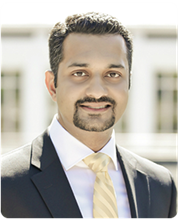 Dr. Anoop Nambiar
Dr. Anoop M. Nambiar is an Associate Professor of Medicine and founding director of the Center for Interstitial Lung Disease at the University of Texas Health San Antonio. Born and raised in New Jersey, he attended college at Rutgers University, medical school at the University of Medicine & Dentistry of New Jersey, internal medicine residency and completed pulmonary/critical care fellowship at the University of Michigan in 2009. Following a locum tenens year in New Zealand, he joined the faculty at UT Health San Antonio in 2010.
Over the past eight years, Dr. Nambiar's clinical and research efforts include: the first dedicated ILD/IPF clinic at UT Health San Antonio in 2011; development of a fortnightly multidisciplinary ILD/IPF conference in 2014; active past and present research program with involvement in a number of important multicenter investigator-initiated and industry-sponsored clinical trials; and community outreach as medical director of the San Antonio PF Support Group with a semi-annual "Free ILD Clinic," the only one of its kind. These initiatives served as the foundation for the center's selection as a PFF Care Center Network Site in 2015.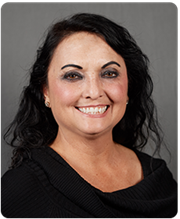 Dot Delarosa
It took three years for Dot Delarosa of San Antonio, Texas, to learn that the breathlessness, dry cough, and tightness in her chest weren't something she could shake off. At 41, she learned she had idiopathic pulmonary fibrosis, a progressive and deadly lung disease with no known cause and no known cure.
Eighteen months after diagnosis, Dot received a life-saving transplant. This experience compelled her to establish a pulmonary fibrosis support group and the only free interstitial lung disease clinic in the world. Dot is now a volunteer PFF Ambassador who encourages other patients to consider transplantation and take advantage of available treatments.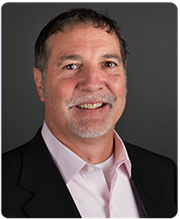 Dr. Joseph Lasky
Dr. Joseph Lasky is currently the Director of the Interstitial Lung Disease Program and Section Chief of Pulmonary/Critical Care at Tulane University in New Orleans, Louisiana. He also serves as the Chair of the Scientific Advisory Committee for the PFF.
Understanding the pathogenesis of pulmonary fibrosis has been the focus of his research career, which began at the National Institute of Environmental Health Sciences (NIEHS) investigating the pathobiology of asbestosis 28 years ago. His past research involved the study of growth factors, such as PDGF and CTGF, in promoting pulmonary fibrosis. His recent efforts have been directed toward understanding the role of RNA splicing, and also the effects of protein acetylation, in modulating lung fibrogenesis.
Dr. Lasky's research has bridged from mechanistic studies in cell culture and animal models to the design and implementation of human trials. He has been involved in clinical trials as site-investigator, steering committee member, data safety monitoring board member and Chair, and co-principal investigator on an investigator-initiated trial.