Meet Your PF Care Team: Dr. Alison DeDent, MD
December 15, 2022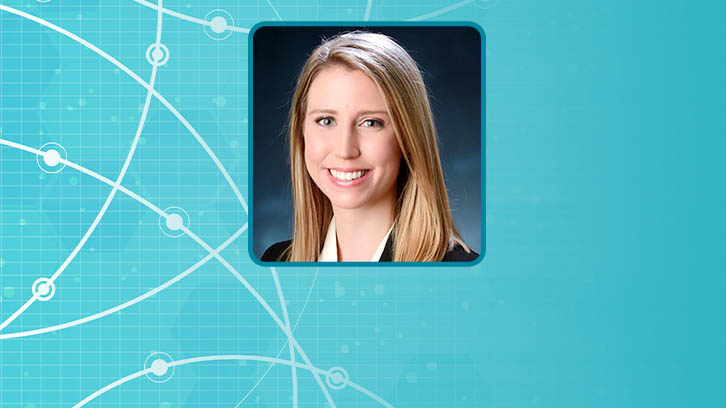 Dr. Alison DeDent is a 2022 Pulmonary Fibrosis Foundation (PFF) Scholar. The PFF Scholars program is designed to support and enable promising researchers to obtain independent funding and continue their cutting-edge research. Scholars receive up to $75,000 over a two-year period. Dr. DeDent's research is inspired by her work experiences from throughout the U.S. and her care for vulnerable populations. With her specialization in interstitial lung disease (ILD), she saw a lot of complex medical issues compounded by disparities in access to care and treatment. Her clinical research focuses on identifying, understanding, and addressing geographic (rural and low-income urban) and socioeconomic health disparities in interstitial lung disease using implementation science to design interventions that seek to improve health equity, access to care, and outcomes in vulnerable populations with ILD.
Dr. DeDent's main focus at this time is rural health disparities in interstitial lung disease care, but her goal is to expand this work to all vulnerable populations. She wants to know how healthcare professionals can leverage telehealth options to bring access directly into rural communities instead of having patients come to medical centers, specifically large institutions. Ultimately, how can providers deliver high-quality care to rural populations who can't always access needed resources and treatment?
Dr. DeDent works with data sets from across different PFF Care Center Network sites and her work will eventually include interviews with patients and healthcare providers to design and test different interventions. Her days are split between writing grants, reviewing and summarizing research results to submit for publication in different medical journals, and working within the "hands-on" aspect of research: carefully designing her study, thinking through the way to conduct the work in a sound, robust, and feasible manner; computing her own statistics and data "cleaning" (making it ready to analyze) as well as collaborating with others in this field.
Dr. DeDent's favorite part of her job is having the privilege to regularly care for patients with interstitial lung disease. Seeing patients in clinic and interacting with patients and caregivers is important to her; she knows that her research directly intersects with what she does during clinic visits and these visits help her think of ways that her field of medicine can improve access for patients. Overall, Dr. DeDent wants to improve outcomes of the issues that she sees in clinic. Patient care and designing research projects is her life's passion. Her long-term goal for the pulmonary fibrosis community is to provide high-quality, equitable care for everyone, no matter where they live or their life circumstances. She hopes there will be more treatments available in the future and they will be accessible to everyone who needs them. When she is not researching or working, Dr. DeDent loves being near water, especially the ocean, and staying active by hiking or exercising. She also enjoys cooking and spending time with her family.
About Dr. Alison DeDent
Growing up as an athlete, Dr. DeDent had her sights set on sports medicine and orthopedic surgery as her future career. She graduated from The Ohio State University with her undergraduate degree and then continued to pursue her goal by attending University of Toledo College of Medicine. She completed her residency training at University of Colorado. During this time, Dr. DeDent realized that she was really drawn to the field of internal medical and was missing that aspect in her work. She was later introduced to the field of research and her interest in this brought her to University of California San Francisco Medical Center (UCSF) for additional training under the mentorship of Drs. Neeta Thakur and Harold Collard. She currently serves as a physician in the UCSF Interstitial Lung Disease (ILD) Clinic, the UCSF and Zuckerberg San Francisco General (ZSFG) Medical Intensive Care Unit (ICU), the UCSF Neuro ICU, and the ZSFG Fellow's Chest Clinic where she specializes in pulmonary and critical care medicine and sub-specializes in interstitial lung disease.