Meet Your PF Care Team: Dr. Gillian Goobie, MD, FRCPC
October 20, 2022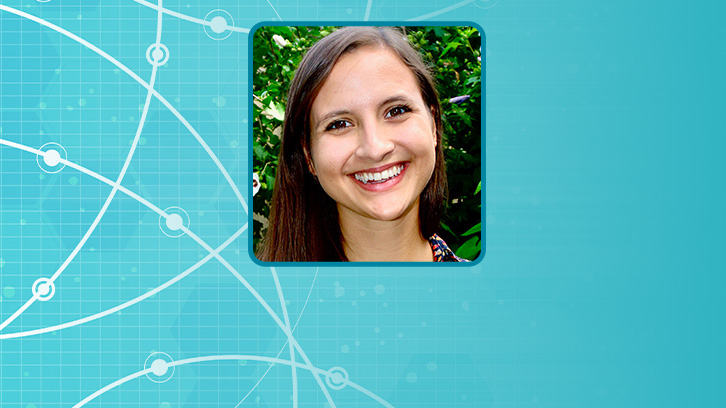 Dr. Gillian Goobie completed her Doctor of Medicine (MD) and Internal Medicine residency at the University of Calgary prior to entering into her Respiratory Medicine fellowship at the University of British Columbia. Her early research experiences and guidance from her mentors drove Dr. Goobie to also pursue a PhD in Human Genetics from the Graduate School of Public Health at the University of Pittsburgh. On a personal level, she sought to answer the question "What can I add to my field?" She was also interested in better understanding how certain medical conditions develop.
Her PhD research is focused on the role that air pollution plays in the development and progression of interstitial lung diseases (ILD). Dr. Goobie is specifically interested in learning how pollution interacts with a person's genetics to influence lung structure and function over time, with a focus on understanding how harmful environmental exposures can lead to interstitial lung disease. By providing evidence regarding how environmental exposures contribute to the development and progression of interstitial lung diseases, Dr. Goobie hopes her research can help educate people about exposure risks and that this scientific evidence can influence policy makers.
Dr. Goobie's research led her to apply for and receive the distinction of becoming a Pulmonary Fibrosis Foundation (PFF) Scholar. The PFF Scholars program is designed to support and enable promising researchers to obtain independent funding and continue their cutting-edge research. Scholars receive up to $75,000 over a two-year period. With this financial support, Dr. Goobie's research project became the largest and most geographically diverse study of the impact of air pollution on interstitial lung disease patients to date.
This work has been published in JAMA Internal Medicine and is freely accessible for everyone to read. Data from over 6,500 patients from the Pulmonary Fibrosis Foundation Patient Registry, the Canadian Registry for Pulmonary Fibrosis (CARE-PF), and The Simmons Center for Interstitial Lung Disease at University of Pittsburgh Medical Center were included in this study, where she evaluated the effects of exposure to airborne pollutants over time on clinical outcomes in patients with multiple forms of ILD.
She integrates air-quality data from across the United States and Canada with clinical data from patient registry sources. Specifically, she examines patients' health outcomes in terms of lung function and mortality, investigating whether higher exposures to air pollution near their homes are associated with worse outcomes. Her subsequent work has continued to analyze this data, evaluating how, on a molecular level, pollution is contributing to interstitial lung disease. Dr. Goobie became a PFF Scholar in 2020 and her term is coming to an end this year. She is grateful for the opportunity to take several years to solely dedicate to the advancement of her own research.
Presently, Dr. Goobie's work days consist of writing and completing her PhD dissertation by analyzing genomic and satellite data and computing advanced statistics from her research. Earlier in her PhD, her days involved going to the lab every day and running various samples for 6-8 hours per day. Prior to starting her PhD in 2019, she spent most of her time working directly with patients during her residency training. In her free time, Dr. Goobie enjoys traveling, hiking, biking, and going on adventures with her husband and their dog. She grew up participating in ski racing and is still an avid skier. Skiing was even incorporated into her wedding in March! She and her husband will be relocating to Vancouver in November 2022 and Dr. Goobie will continue her research and clinical work caring for patients with ILD.
Dr. Goobie's hope for the pulmonary fibrosis community is that her work will help to engage a strong group of activists on all levels – patients, caregivers, allied health professionals, and physicians – to advocate for environmental policies that protect patients with interstitial lung diseases. She believes that no one should live or work in an area where the environment contributes to one's risk of the development and progression of these diseases. If the scientific evidence and community support is there, Dr. Goobie's goal is to influence policy to protect people against such risks.
Below are some of Dr. Goobie's favorite photos.