Safely Navigating the COVID-19 Pandemic
May 22, 2020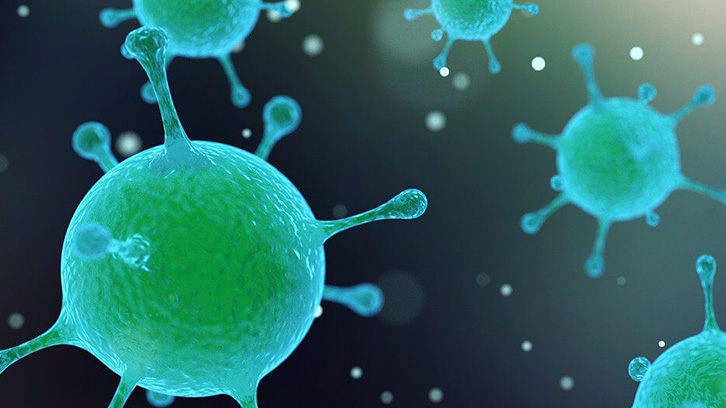 By Dr. Gregory Cosgrove, Chief Medical Officer, PFF

For the past several months, we've all been living in the SARS-CoV-2 pandemic. To be clear, SARS-CoV-2 is the coronavirus that causes COVID-19. This has dramatically affected our community. For some, this pandemic has resulted in emotional, financial, and physical devastation.
The Pulmonary Fibrosis Foundation's Patient Communication Center (PCC) has been regularly updating the PFF resources to provide accurate information and guidance about safely navigating the pandemic while living with PF. The resources page is frequently updated, and we will continue to add more details to these resources as new information becomes available.
One of the biggest questions you may have is "how do we begin to re-enter our lives and establish a 'new-normal'?" This is an important question, and there isn't a one-size-fits-all answer. Returning to the new normal must be considered by each individual, balancing the needs of one's family and work and the associated risks of re-entering society. For anyone with a high-risk chronic medical condition, like pulmonary fibrosis, the question of returning to a normal life often leads to anxiety.
So what next steps do patients need to take before we can go back to normal? We will need the following:
A clearer understanding of the risks of acquiring SARS-CoV-2 virus and whether someone is likely to develop COVID-19 with an infection
Improved interventions to treat the disease, beyond supportive care
Effective treatments, such as a vaccine to prevent or reduce the severity of the disease, or directed therapies
In the absence of clear answers to these questions, caution and postponing "re-entering society" should be advised for those in the PF community.
Numerous studies and a tremendous amount of work is underway to address SARS-CoV-2 and COVID-19 throughout the world. I am confident that these collaborations will lead to effective treatment for SARS-CoV-2 and have a profoundly positive impact on our lives. Until that breakthrough occurs, those with PF should proceed with caution and continue social distancing, hand-washing, and using a face cover if you need to travel outside your home. Masks are not protective of you but will prevent others from getting sick from you.
Patients with PF are at increased risk for complications if they develop COVID-19. Remember, until we can more rapidly diagnose, effectively treat and care for those who develop COVID-19, staying at home is the safest and most appropriate option for patients with PF in the near future.
In the meantime, read a good book, watch an entertaining show, and stay connected with family and friends. Be well.