New Name, New Resources -- The PFF Help Center is Here for YOU!
February 13, 2021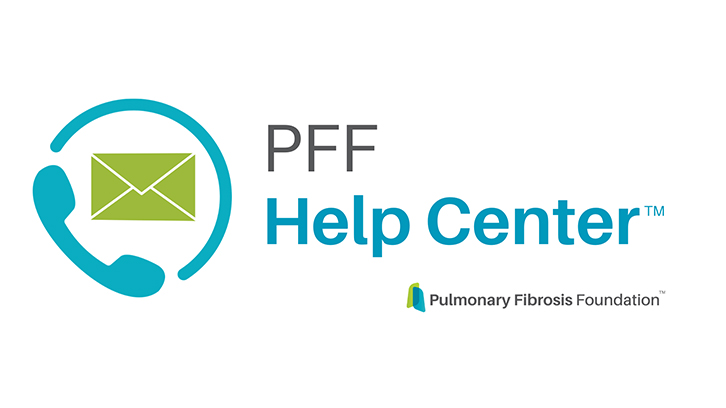 We are excited to announce that the Patient Communication Center has a new name -- PFF Help Center! The PFF Help Center will continue to provide patients, caregivers, and health care providers with the most up-to-date medical information, communicate the availability of support services, and provide information about other essential resources.
We believe the name "PFF Help Center" will give context to the services that our call center provides and also clarify that we provide help and support to all members of the PF community. The PFF Help Center is a great resource for new and returning patients, transplant recipients, caregivers, and healthcare providers to contact when looking for support and information from the PFF. The PFF Help Center is also a place where those in the PF community who have lost a loved one can learn how to get involved with the Foundation.
As the trusted resource for the PF community, we are eager to share the PFF's new educational materials.
The PFF has developed four new educational materials that are now available to the pulmonary fibrosis (PF) community:
Medicare Patients' Oxygen Rights brochure
Preparing for a Lung Transplant booklet
Life After Lung Transplant booklet
Rheumatology Pocket Guide
Read about each of these educational resources and learn how to access digital versions and hard copies below:
MEDICARE PATIENTS' OXYGEN RIGHTS
Did you know that patients have the right to choose an oxygen company and to receive oxygen from their oxygen company for at least five years? This booklet provides an overview of a patient's rights when it comes to supplemental oxygen. This list of rights is for patients who have original Medicare. If you have a Medicare Advantage plan, there may be differences in how oxygen is covered by your plan. Patients should contact their plan for more information.
PREPARING FOR A LUNG TRANSPLANT
Learning about and preparing for lung transplant can be an overwhelming process. From evaluation to the waiting list to surgery itself, it's important to know as much as possible in advance. This booklet is designed to help those considering lung transplantation learn what's involved in receiving a referral, the evaluation process, the waiting list, surgery, outcomes, and more. Referral and transplantation criteria can vary by transplant center.
LIFE AFTER LUNG TRANSPLANT BOOKLET
After a lung transplant, patients will likely enjoy a significantly improved quality of life, but even when surgery results are positive, life after a lung transplant has its challenges. This booklet provides an overview of what to expect after lung transplantation, including information about the recovery process, potential complications, caregiver responsibilities, and tips to stay healthy at home after receiving a lung transplant. To maintain the best possible health and reduce the chance of complications, patients need to carefully follow their care team's instructions throughout their life.
A full list of pulmonary fibrosis educational materials can be found on the PFF website and are available as downloadable PDF files. Please contact the PFF Help Center at 844.TalkPFF (844.825.5733) or pcc@pulmonaryfibrosis.org to order hard copies of any of our educational materials.
The Rheumatology Pocket Guide is an educational tool for rheumatologists to help them recognize signs of interstitial lung disease in patients with connective tissue disease. The guide contains information about symptoms, prevalence, risk factors, and common high-resolution computed tomography (HRCT) patterns in connective tissue disease-related interstitial lung disease (CTD-ILD), as well as an emphasis on the importance of multidisciplinary discussion for patients suspected to have CTD-ILD.