"I am not throwing away my shot."
March 06, 2021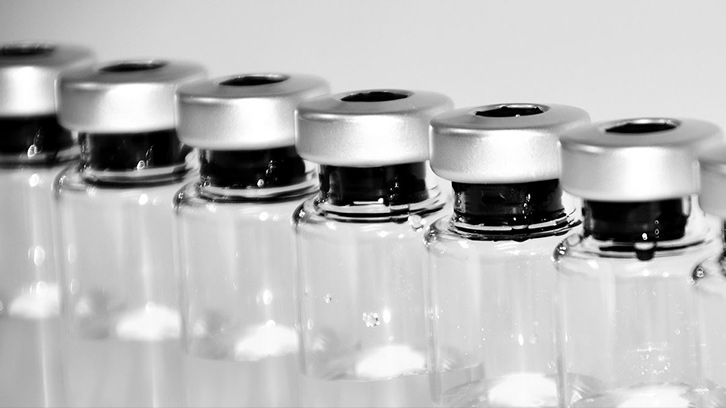 "I am not throwing away my shot."
Hamilton, the Musical
Vaccines. COVID-19 vaccines, to be specific. The topic is top of mind for nearly everyone, it seems, and it's easy to see why. After living with COVID-19 for over a year -- a year marked by loss, social distancing, masking, virtual school, working from home, and in many cases being apart from the ones we love, effective vaccines are our best way back to "normal" life.
As a frontline healthcare provider (part of my job is ICU doctor), I was offered the opportunity to be vaccinated in December. Had you asked me a few months earlier whether I thought that was even possible, I would have said "possible, but unlikely". And yet, here I am fully vaccinated, and millions of others around the country are getting their COVID-19 shots every day. In the U.S., two safe and highly effective COVID-19 vaccines are available, and the FDA has just authorized a third.
It all seems more than a bit too fast, but when you look carefully at the work that went into the development, testing, and production of these vaccines, all the necessary steps were taken. The timeline has been shortened significantly by taking some risks – starting phase 3 recruitment before phase 2 results were known, beginning manufacturing without being quite sure the vaccines would work – and in the case of Pfizer-BioNTech, Moderna, and now Johnson & Johnson's single dose offering, these risks have paid off for all of us. Not only that, but recruitment in clinical research trials for COVID-19 vaccines has been extremely fast with unprecedented interest in participation, and trial endpoints for efficacy have been met quickly due to the extremely high "viral load" in our communities. The point is, COVID-19 vaccine development hasn't been business as usual: extraordinary effort and coordination has led to truly extraordinary results.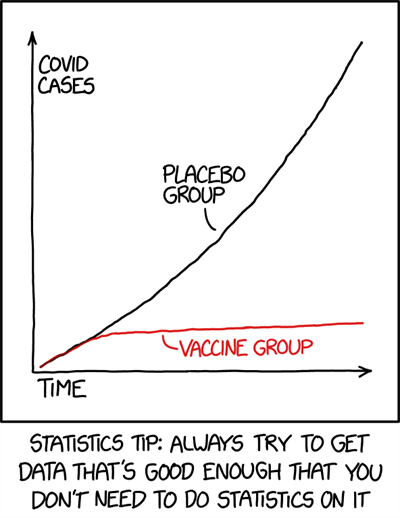 Because we have well-conducted clinical trials, the side effects of these vaccines are very well-described. They are quite safe. As of mid-January, out of over 17 million doses given, only 66 episodes of anaphylaxis, a life-threatening allergic reaction, were reported, and there are no new signals for serious adverse events in the ongoing follow up by the Vsafe program. While reactions in the days following injection are common, they are expected (and probably a good thing!) based on the immune response that is elicited by the vaccine. Common side effects include pain at the injection site, fatigue, fever, and chills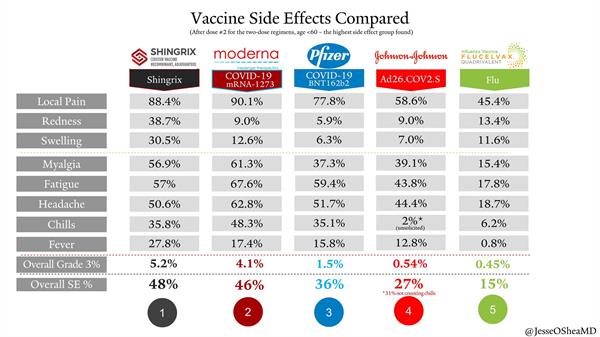 But now, as Tom Petty used to sing, "the waiting is the hardest part." Delivery of vaccines into people's arms has proven challenging. Appointments book quickly, wait times are long, supplies have been short, and online systems have been difficult to navigate for even the most tech-savvy. Vaccination efforts have lagged behind in minority and underserved communities, those hardest hit by COVID-19, due to lack of access. But it's getting better every day with increased supply by vaccine makers, retail pharmacies administering shots, mass vaccination sites opening across the country, and direct delivery to community health centers in underserved communities. As I am writing this, nearly half of people over age 65 have received first shots, and states are starting to move through their priority groups, with some already vaccinating adults under 65 with high-risk medical conditions. If you have questions about your eligibility, check with your state's department of health for up to date information.
It's going to be a while before everyone who wants a vaccine can get one, so for now, it's important to remain vigilant and for everyone, vaccinated or not, to continue to follow those same practices for avoiding transmission of the virus:
Wear a mask
Wash your hands
Watch your distance
Emerging evidence suggests that as communities are vaccinated, transmission of the virus decreases, and when case rates fall sufficiently, we can expect an eventual return to normal life. For now, remember that the COVID-19 vaccine is just one (very effective) layer of protection from the virus, and consider the amount of risk inherent in your activities and how you might lessen that with another layer of protection, such as masking or distancing.
I choose to believe we are closer to the end of this pandemic than we are to the beginning. If you have concerns about being vaccinated for COVID-19, that's okay. Make a list of your questions and discuss them with your doctor. Seek out reliable information sources, such as the CDC or your state department of health, and check out the PFF's COVID-19 resources, including our recent vaccine-focused webinar. Feel confident when your chance to be vaccinated comes, and do not throw away your shot!