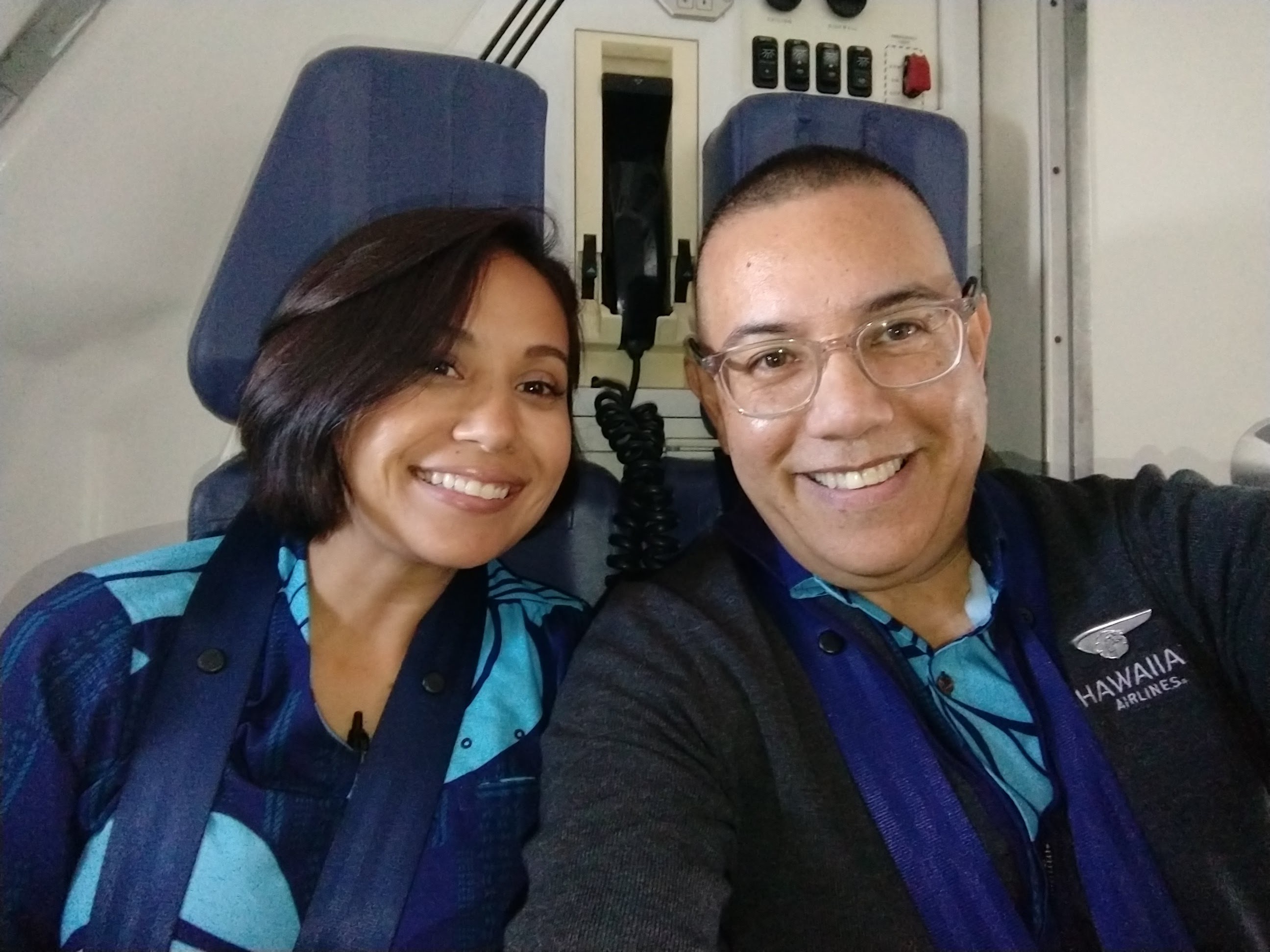 My Diagnosis
My journey with idiopathic pulmonary fibrosis (IPF) started in early 2015, when I noticed that I had a persistent dry cough. I attributed the dry cough to my profession as a flight attendant and constantly traveling from my hometown of Kailua, Hawaii. A colleague commented on my cough and suggested I see a pulmonologist. I hesitated, but later agreed to make an appointment. As a new patient, I reviewed my family's health history with the pulmonologist and told them that my father passed away from an interstitial lung disease (ILD) in the early 1980s.
Because of my symptoms and family history, the pulmonologist ordered scans to better understand the condition of my lungs. The scans showed honeycombing in my lungs, and shortly after that, I was diagnosed with IPF. At just 49 years old, I was told that I had a progressive disease that will likely get worse as time goes on. I felt numb and couldn't process what I was hearing. It took nearly a week until I found the strength to tell my family, and they were as shocked as I was. However, they said they would do anything to help me through this.
Changing My Mindset
After seeing my family's reaction to my diagnosis, I knew that to fight this disease, I would only succeed if I had a positive attitude about my diagnosis. I didn't allow the shock of my diagnosis to hold me back. I was determined to stay positive and did everything in my power to continue living a healthy and fulfilling life. When I went to my follow-up doctor visit a few weeks later, the hospital staff even commented on how optimistic I seemed!
Throughout the years, I kept my health under control. And thanks to the Pulmonary Fibrosis Foundation, I was equipped with the most powerful tool a patient can have: knowledge. The wealth of information the PFF provided empowered me to advocate for myself, understand my diagnosis, and even help others. I found a support group just two blocks from my home, where I connected with people who knew exactly what I was going through. I'm still involved today as one of its leaders. I'm not exaggerating when I say that I wouldn't be here today without the PFF.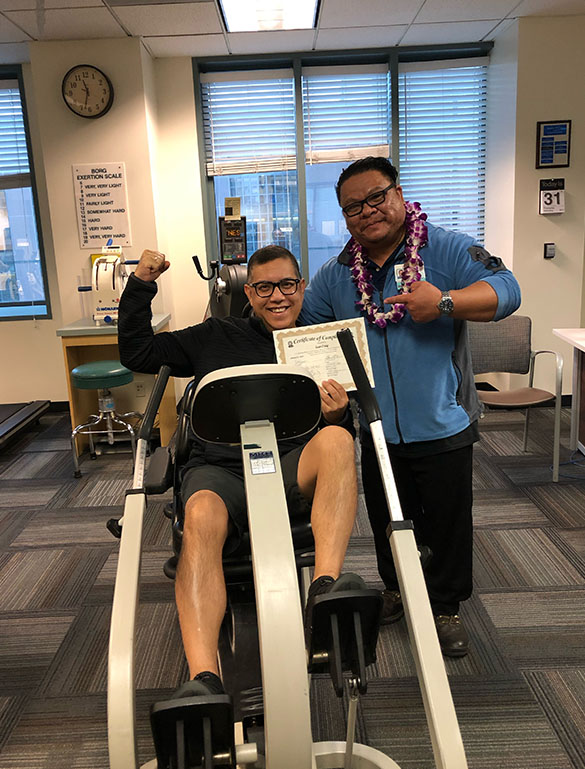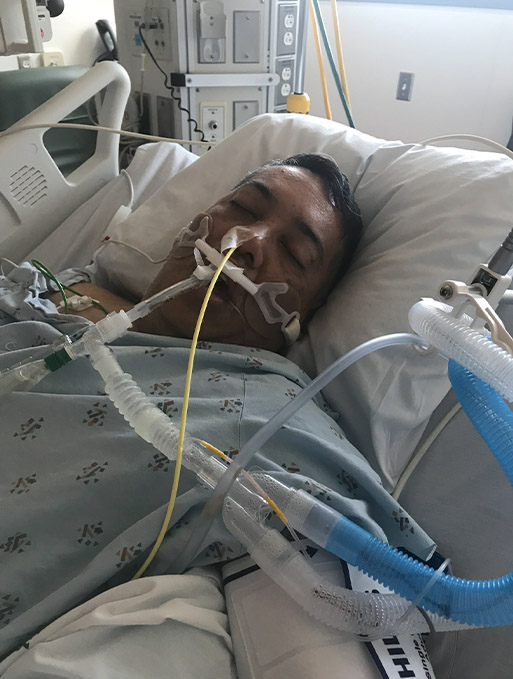 My Darkest Day
For the next three years, I could live my life and continue to work. I had learned how to travel with my medication and oxygen containers, which is why I felt comfortable taking a trip to Disneyland. Even though it's one of my favorite places in the world, I never made it into the park. That morning in my hotel room, when I woke up, I felt an enormous weight on my chest, and I could not catch my breath. I tested my oxygen levels on my pulse oximeter, and the reading was 65%. I figured this meant that my oximeter was broken, but I knew it would be best to go to the hospital to have them test my levels.
By the time I arrived, my oxygen levels had dropped to 55%, and my lungs were on the verge of collapse. The situation had gone from severe to life-threatening. My family rushed from Hawaii to be with me. Five days later, the doctors informed me that I needed new lungs and a new heart and kidney.
Waiting for A Transplant
Because of my mixed Asian Pacific Islander and Caucasian ancestry, finding a matching donor for me would be difficult — if not a miracle. But I knew I had to keep thinking positively and believing that a gift was coming to me.
To add to the difficulty of the situation, the hospital didn't have the resources to perform a double lung transplant. Thanks to the PFF, my family was aware of the 74 PF Care Centers across the U.S. certified to handle patients like myself. They began making calls to the California sites. The only reason I remained calm during my time in the hospital was the information I had learned from the Pulmonary Fibrosis Foundation. I knew exactly what was happening to me, and I provided the medical staff with the detailed information they needed from me.
I was admitted to the transplant unit at UCLA Medical Center. It was at UCLA that the greatest miracle happened to me. They found a matching donor and rushed me into surgery for my transplant. I woke up from surgery, unaware of where I was or what had happened. It was only until I had been breathing for 30 seconds that I realized I was doing so without the assistance of oxygen for the first time in three years. Tears welled in my eyes as I realized what had happened. It was an emotional experience knowing that my new lungs were a gift from someone who had passed on.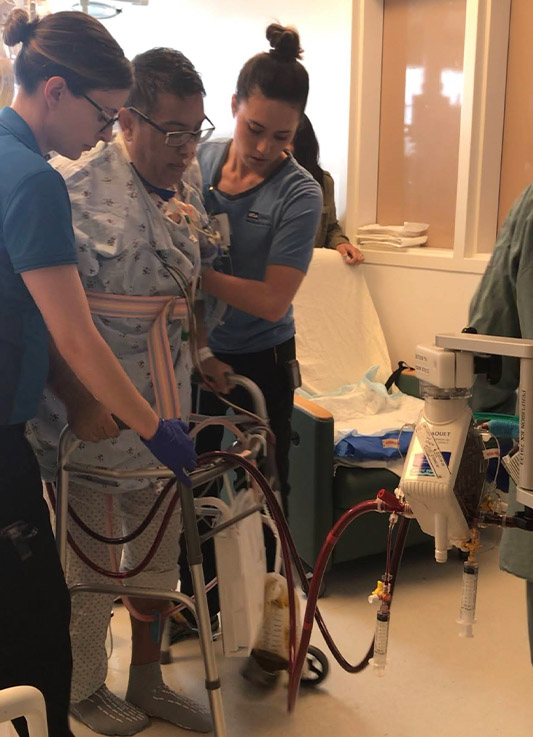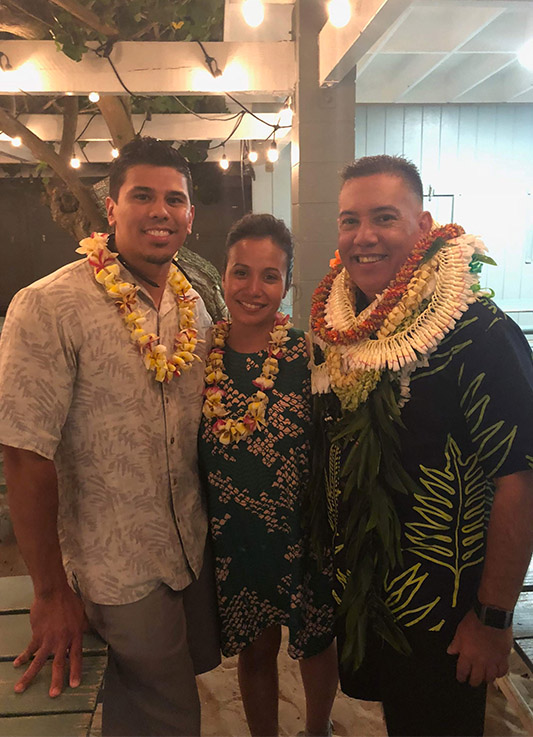 Mana Ka Ha: Power in your breath: my second chance at life
When I was finally released from the hospital with four new organs, the miracle I experienced was not lost on me. Moving forward, I dedicated myself to helping others with ILD. My greatest resource is the PFF. The Foundation helped me during the worst experience in my life. Now, it is my duty to take care of others. The only way the PFF can continue to advance their message and mission is if donors like you continue to make impactful gifts to the organization. The PFF community is a family. I'm a part of that family, and we are here to help you when you need it the most.
Your support to the Pulmonary Fibrosis Foundation allows them to continue to be the leading source of information on this disease. I am thankful for the dedicated support you have shown the PFF. I would not be writing this letter today if it were not for the PFF.
My journey is far from over, and I will always need to be monitored to ensure that my body is not rejecting my transplant, however, I have a new light on life. I know there is power in my breath, and there is power in each of your breaths. We can change the world by using that power to help someone in need. Please join me this giving season to change the world for those with pulmonary fibrosis and interstitial lung disease. Make your gift today!
P.S. For those wondering, after four long years, I had the magical opportunity to share my love of Disneyland with my niece and her 16 month old daughter for her first visit this September! The only way I was able to achieve that was because of the support of friends, family and the PFF. Please make your gift today!
Sincerely,
Sean "Keoni" Craig