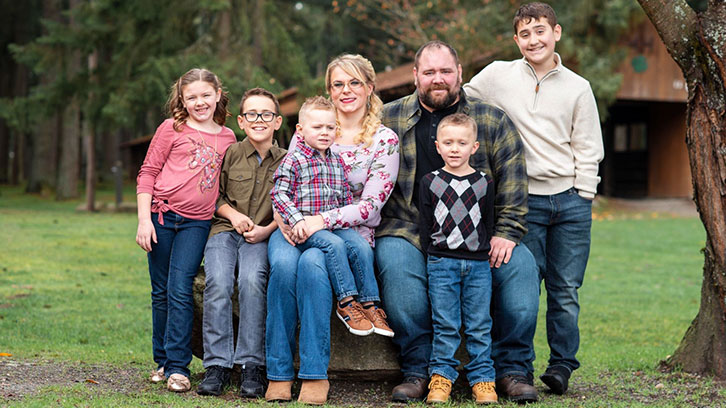 My World Turned Upside Down
A few years ago, I was enjoying a full life. I was running 5Ks, taking care of my five children, and volunteering regularly at church.

But in 2018, my world was turned upside down. I would find myself becoming dizzy, having a dry cough, I would begin to lose my vision, and I struggled to breathe. At age 26, I was diagnosed with idiopathic pulmonary fibrosis (IPF). Doctors told me that I had lost half of my lung function.
Accepting a New Reality
As my husband, Keith, and I tried to come to grips with the reality of the diagnosis, the disease began to impact every aspect of our family life. I had to slow down. I became depressed. I was too exhausted to go grocery shopping or play with my kids.
Even though it was a struggle, I realized that I needed to accept my new reality, and that I could use my experience to help others. I called the Pulmonary Fibrosis Foundation and received
educational resources
and information about a
local support group.
It was during the lowest point of my life that I was able to turn to the PFF and finally find the strength I needed to live with this disease. The best place to go for support and understanding of the disease is the PFF.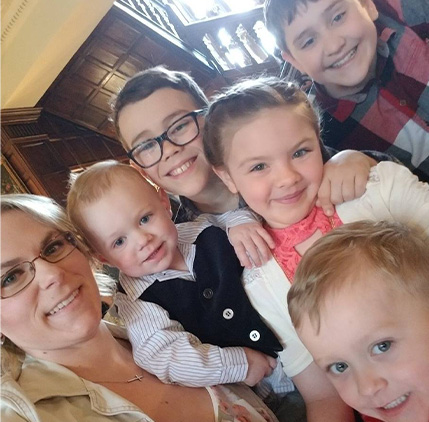 Supporting Families in Need
It is because of your generosity that the PFF can provide this level of support to families like mine. Your gift today will help patients and families affected by this terrible disease by funding educational programs and research that will one day lead to a cure.
Since March 2020, all of our lives have been affected by the COVID-19 global pandemic. It's been a turbulent time and everything feels upside down and scary. For families living with pulmonary fibrosis, pandemic precautions are not unusual and this disease requires diligence to stay healthy. Thankfully, you can support resources for families like me with a gift to the PFF.