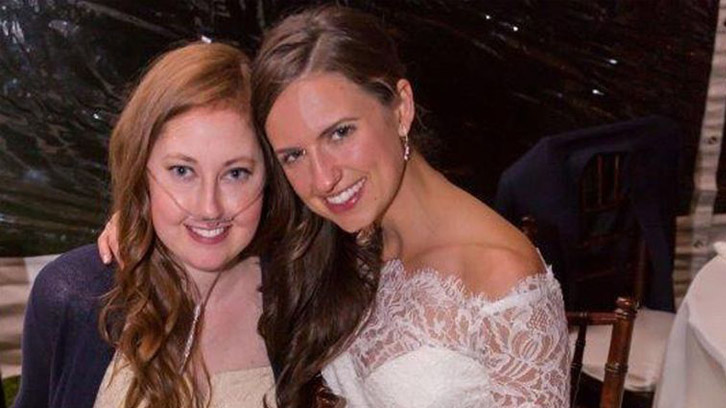 My diagnosis
At 25 years old, I had my entire life planned out. I moved to San Francisco to go to culinary school and be closer to my boyfriend of seven years. At 26 years old, I was diagnosed pulmonary fibrosis and my future life plans were replaced with the grim realities of living with a terminal illness.
For me, my diagnosis was almost validating. I had been dealing with a chronic dry cough for the last two years and at this point, both my right and left lung had collapsed once before, with no explanation as to why. I was an otherwise healthy young adult but I had known something wasn't right for quite some time.
Living with pulmonary fibrosis
At 27, I had to move back to New York City to be closer to family, my relationship fizzled, and my mom became my primary caregiver. While my friends were getting married and starting families, I was navigating supplemental oxygen, juggling the seemingly endless visits to specialists' offices, and simply trying to appear "normal." In my case, the disease progressed quicker than my doctors expected. I went from "needing a transplant in 5-10 years" to being listed less than a year later.
As my lungs deteriorated, so did my independence. I worked full-time for a wine retailer and while my bosses knew I was sick, my colleagues didn't — and I did everything in my power to keep it that way. I would go into the office early so I could hide my oxygen concentrator, pack my lunch so I wouldn't have to walk up and down the staircase to our offices to get a meal, and decline happy hours and social events. The more oxygen I needed, the more my life became a game of outsmarting the world, and I was determined to win. Before I left my apartment, I would consider the challenges ahead of me: where is the closest ground floor bathroom, does this building have an elevator, how long can I be away from home, will I need to go up a ramp, and ultimately, do I have enough oxygen?
Within a year, I needed oxygen full-time and my portable concentrator wasn't enough anymore. I went from 6 liters at rest to 12 liters just to walk to the bathroom. I transitioned to a fully remote position at work because commuting wasn't an option anymore, I stopped cooking, something that I loved and that had been my release, because my oxygen was too much of a risk in front of my gas range and my limitations secluded me to my apartment. I developed crippling anxiety, to the point where I'd feel nervous even when the grocery delivery person rang my doorbell, but that's to be expected when you spend most of your days alone, confined by a machine the size of a mini fridge within a 400 square foot apartment
At 28, a transplant was my only option and after 14 months on the waiting list at Columbia, I was left with an ultimatum – relocate to another transplant center to increase my chances or risk likely never receiving new lungs. I chose to transfer my care to Duke in North Carolina, a decision that forced my mom and I to relocate. The morning I was scheduled to leave, my left lung collapsed again. I was rushed to the emergency room where they put in a chest tube and stabilized me enough to be transported. I took a medical plane at sea level to Durham, where I waited.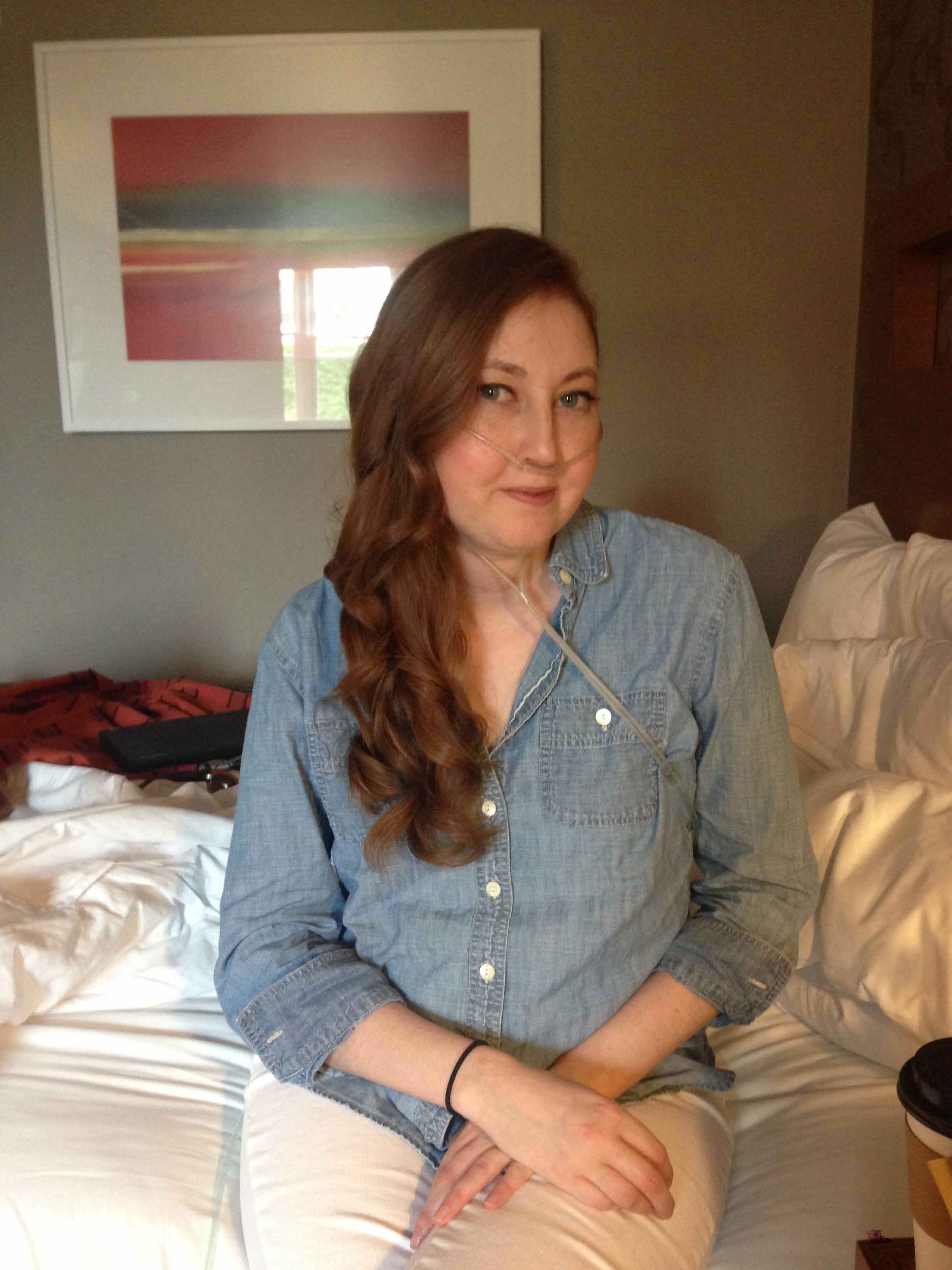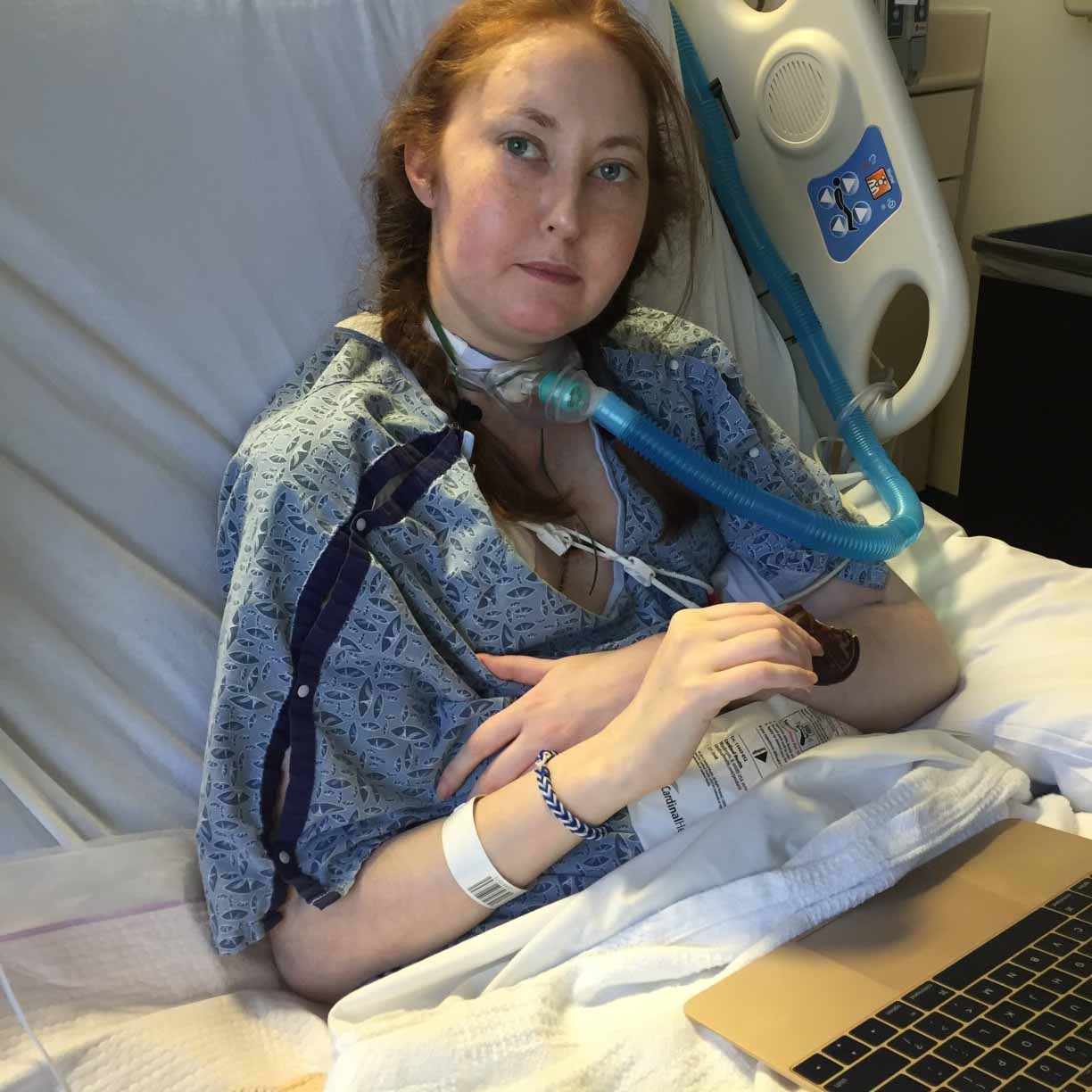 My transplant
On January 12, 2016, I received the call. A set of lungs were available and they were a perfect match for me. Recovery was grueling and to this day, I've struggled with a number of complications that land me in the hospital a handful of times per year. Even with the consistent challenges I've faced, I'm incredibly grateful for my donor and the gift that they've given me.
It's been a decade since I started down my path with pulmonary fibrosis, and while we still have a long way to go, I'm inspired by the tremendous progress that's been made. When I was diagnosed, the approved therapeutics didn't exist, I couldn't join the PFF Registry because it hadn't launched yet, and while I was seen at a PFF Care Center Network site, it wasn't named as one at the time.
Support the PFF
Today, I'm 34 years old and I have hope, not only for my future, but for those patients who walk a similar path to mine. I've hosted two events as part of Team PFF and my family and I walk each year in the PFF Walk – New York City as Team Ollie, a name that was fondly given to my oxygen concentrator. I am deeply committed to raising funds and awareness because of the forward movement I've seen since 2011.
Please consider making a gift to the Pulmonary Fibrosis Foundation today. You can make your gift by clicking here, which will take you to our secure donation page. Thank you again for your support of the Pulmonary Fibrosis Foundation.
Sincerely,
Jane Nelson