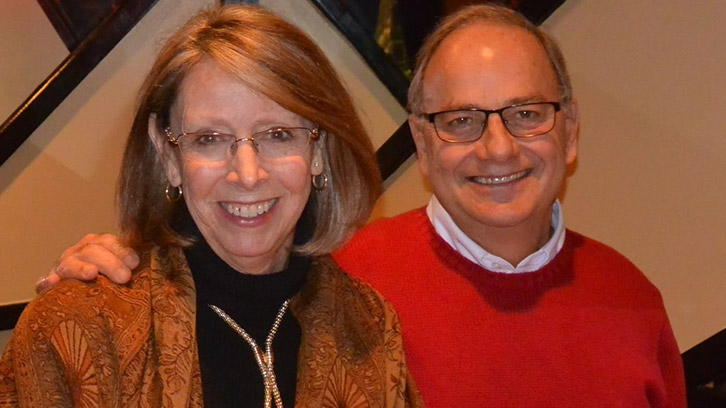 My Diagnosis
My name is Fred Haley and I'm a Pulmonary Fibrosis Support Group Leader at LeBauer HealthCare at Cone Health in North Carolina. I have been fortunate to be part of this outstanding Pulmonary Fibrosis Foundation (PFF) Care Center ever since my diagnosis of pulmonary fibrosis in 2012.
Over the past year, all of our lives have been drastically affected by the COVID-19 pandemic. We have experienced fear, loneliness, and loss. I believe the single reason we have survived this difficult time is because of our healthcare workers – the heroes of the pandemic. For more than a year, they have been battling coronavirus – working extra shifts, isolating from their families, and risking their own health day in, day out.
My Doctor, My Hero
Ever since the beginning of my journey with PF, Dr. Murali Ramaswamy has been my hero. Because of Dr. Ramaswamy's guidance, I was able to put a plan in place to fight PF while living my life to the fullest. I know that without his immediate response to my diagnosis, I would not be here today.

After our interstitial lung disease clinic closed at the beginning of the pandemic, Dr. Ramaswamy and his staff moved swiftly to develop a plan for patients like me to return to a safe environment. They worked tirelessly to implement the necessary safety measures needed to reopen the clinic and did so in less than four months.

Ultimately, I feel one of the most important things Dr. Ramaswamy did for me was connect me to the PFF. Like so many other PF patients, I worry about what might happen in the future and the effect PF has on my family. The PFF is the best place we can turn to for support and understanding of the disease, and the Foundation is determined to provide us with the quality support that we need to continue living with this disease.

It is because of your generosity that the PFF can help PF patients and families affected by this terrifying disease. By funding educational programs and research, we hope to one day live in a world without PF.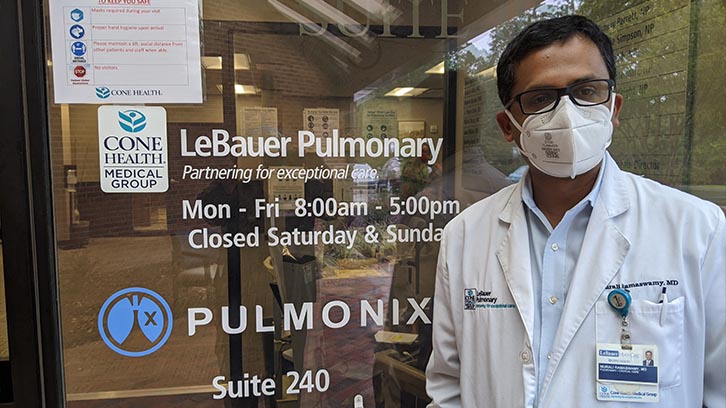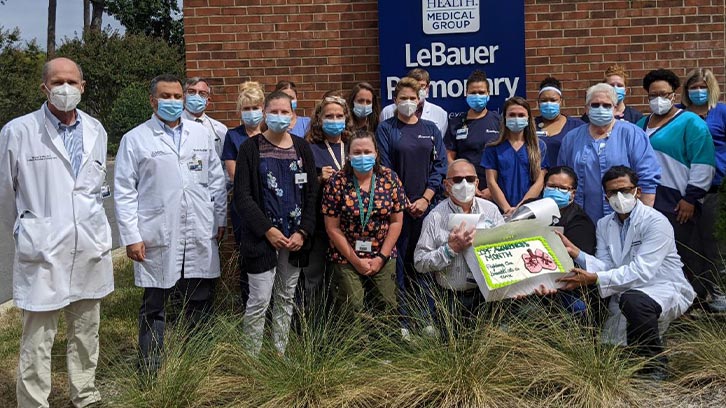 Support the PFF
Your support of the PFF will help the Foundation continue to provide resources, help, and hope for people living with the disease. I ask you again to be a champion for the PF community and consider making a donation to the Pulmonary Fibrosis Foundation. We need to do all that we can to save patients' lives.