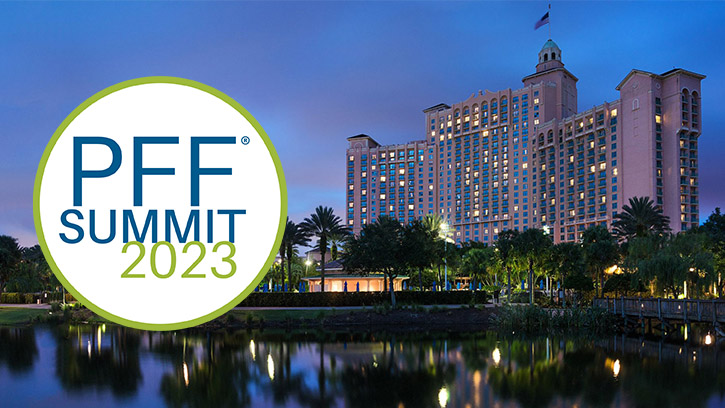 Join us for PFF Summit! November 9-11 in Orlando, Florida
PFF Summit is the world's largest conference focused on pulmonary fibrosis (PF) and interstitial lung disease (ILD) research and education. Held every other year, it unites the community to come together as one to learn about this disease from globally recognized experts. We hope to see you there!
Attendees will receive the latest and most trusted, accurate information about how to live well, treatment options, understanding the causes of ILD, and so much more. For healthcare providers, CME/MOC credit will be provided.
We warmly welcome patients, caregivers, lung transplant recipients, those who have lost loved ones to ILD, physicians, researchers, nurses, industry representatives, and anyone who has been impacted by PF.

Learn more about this exciting conference →