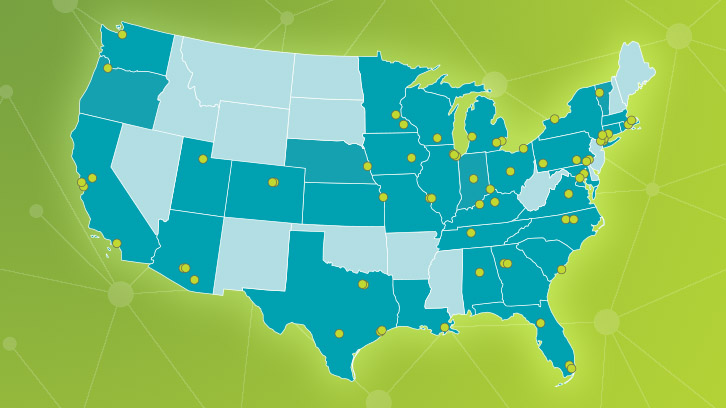 Application cycle is now open
NEW! Medical centers are invited to apply to become members of the PFF Care Center Network (CCN).

The Pulmonary Fibrosis Foundation (PFF) is dedicated to promoting earlier recognition and diagnosis of pulmonary fibrosis and ensuring that patients receive the highest quality healthcare. As part of that commitment, the Foundation has worked with the PF medical community to establish the PFF Care Center Network, where people with PF can find experienced medical professionals who understand their disease and support services to improve the quality of their lives.
More about the PFF Care Center Network
To further serve the community of patients, caregivers and loved ones affected by pulmonary fibrosis, the PFF has undergone a program evaluation of the PFF Care Center Network, specifically in regards to the application and acceptance process of nationwide medical institutions. This does not affect the status of current PFF Care Center Network sites.
The application process to join the Care Center Network (CCN) under full membership criteria will open in late spring 2022. In Fall 2022, membership and participation opportunities for interested community-based providers from across the country will be released in an effort to increase the reach of PFF resources and impact the delivery of care.
Interested sites may contact us at ccn@pulmonaryfibrosis.org with questions. Thank you for your interest in the PFF Care Center Network program and for your commitment to the pulmonary fibrosis community.