Thank You to our PFF Summit 2021 Sponsors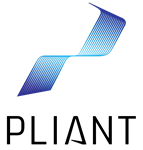 Boehringer Ingelheim
EveryLife Foundation
PFF Care Center Network
PFF Registry
RepeatDx
Responsum Health
Scleroderma Foundation
University of Colorado - IPF Genetics Research

PFF Summit 2021 Sponsorship & Exhibit Opportunities
The Prospectus for the 2021 PFF Summit is now available to sponsors and exhibitors! PFF Summit is the largest healthcare conference on pulmonary fibrosis (PF) in the world with an anticipated 1,000 attendees. The Summit is unlike any other PF conference, because we welcome everyone who has been impacted by the disease, including patients, caregivers, healthcare professionals, researchers, transplant recipients, and those who have lost a loved one.
Contact partnerships@pulmonaryfibrosis.org for more information.
Exhibitor Eligibility: All products and services exhibited at the PFF Summit must be directly related to the practice and advancement of research and/or treatment of pulmonary fibrosis. Medical research companies, non-profit organizations, educational institutions, and related businesses are invited to apply to exhibit. Individuals may not exhibit at PFF Summit. Support Groups who wish to exhibit must submit an application with an affiliate medical center. Exhibitors must follow the rules and regulations that appear in the exhibitor prospectus. The PFF has the right to withhold approval of exhibitor's products and services. At the request of the PFF, an exhibitor shall remove any product or service included in a display for which approval has not been given. Applications from exhibitors who have balances due to the PFF must pay in full before exhibition space is granted. The PFF Summit Planning Committee will determine the final list of approved exhibitors.
Filming Policy: Filming by companies and organizations at the PFF Summit 2021, including sessions, speakers and attendees, is strictly prohibited without the express written consent of the Pulmonary Fibrosis Foundation.