About the PFF Summit and the PFF
Invitation to Participate
Dear Pulmonary Fibrosis Community,
I am delighted to invite you to participate in the Pulmonary Fibrosis Foundation's (PFF) sixth biennial health care conference, PFF Summit 2021. The faculty includes many prominent thought leaders, physicians, and researchers from the pulmonary fibrosis (PF) community. In addition, there will be opportunities to interact with patients, caregivers, and PF professionals from around the world. The goal of the Summit is to foster collaboration that will help enhance patient care and stimulate research that will lead to better treatments for pulmonary fibrosis.

PFF Summit 2021 provides an unparalleled opportunity to meet with physicians, researchers, patients, caregivers, industry representatives, and members of the international PF community—all in one setting. We value the support of the individuals, families, and corporations that help make the Summit a continued success. We believe the Summit is an important catalyst for the PF community and we thank you for your interest in supporting this event.


Warmest Regards,

William Schmidt
President and Chief Executive Officer
Pulmonary Fibrosis Foundation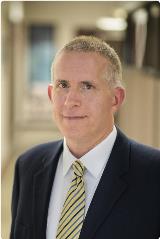 About the PFF Summit
PFF Summit 2021 is the PFF's sixth biennial international health care conference on pulmonary fibrosis (PF). The goal of the Summit is to foster a collaborative environment to improve education and awareness of PF and to identify new approaches to treat, and ultimately cure, this devastating disease. The Summit will feature an innovative continuing medical education (CME/MOC) program for health care professionals, a continuing education (CE) program for nurses, respiratory therapists, and pharmacists, as well as provide sessions for PF patients, caregivers, transplant recipients, and those who have lost a loved one, that address their growing educational needs.

The Summit will be conducted in accordance with the Essential Areas and policies of the Accreditation Council for Continuing Medical Education (ACCME).
About the Pulmonary Fibrosis Foundation
OUR MISSION
The Pulmonary Fibrosis Foundation mobilizes people and resources to provide access to high quality care and leads research for a cure so people with pulmonary fibrosis will live longer, healthier lives.

By actively engaging the PF community, the Pulmonary Fibrosis Foundation has developed essential programs available to those living and working with pulmonary fibrosis. Our signature programs include:

• PFF Care Center Network

• PFF Registry

• PFF Patient Communication Center

• PFF Ambassador Program

• PFF Summit

• An international network of support groups and online communities

• Comprehensive disease education materials

Our expert Medical Advisory Board and the biennial PFF Summit allow us to maintain an ongoing dialogue with physicians, researchers, industry representatives, and the patient community. This creates a collaborative environment that will help us achieve many of our goals.

Our peer-reviewed research program supports projects that improve understanding of pulmonary fibrosis and will lead to successful therapies. We have developed significant relationships with industry partners and upheld our position as the honest broker to inform those affected by pulmonary fibrosis of important scientific breakthroughs.

OUR HISTORY
Founded in 2000 by brothers Albert Rose and Michael Rosenzweig, , the Pulmonary Fibrosis Foundation is a 501(c)(3) nonprofit organization dedicated to identifying effective PF treatments and assisting those living with the disease. The brothers experienced firsthand the devastating effects of PF when their sister Claire passed away from the disease. Both brothers were also diagnosed with PF, and it was their vision and dedication that led to the creation of the Foundation.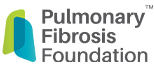 Learn More About the Pulmonary Fibrosis Foundation

View the PFF's Medical Advisory Board