Pulmonary Fibrosis Foundation Announces PFF Summit 2023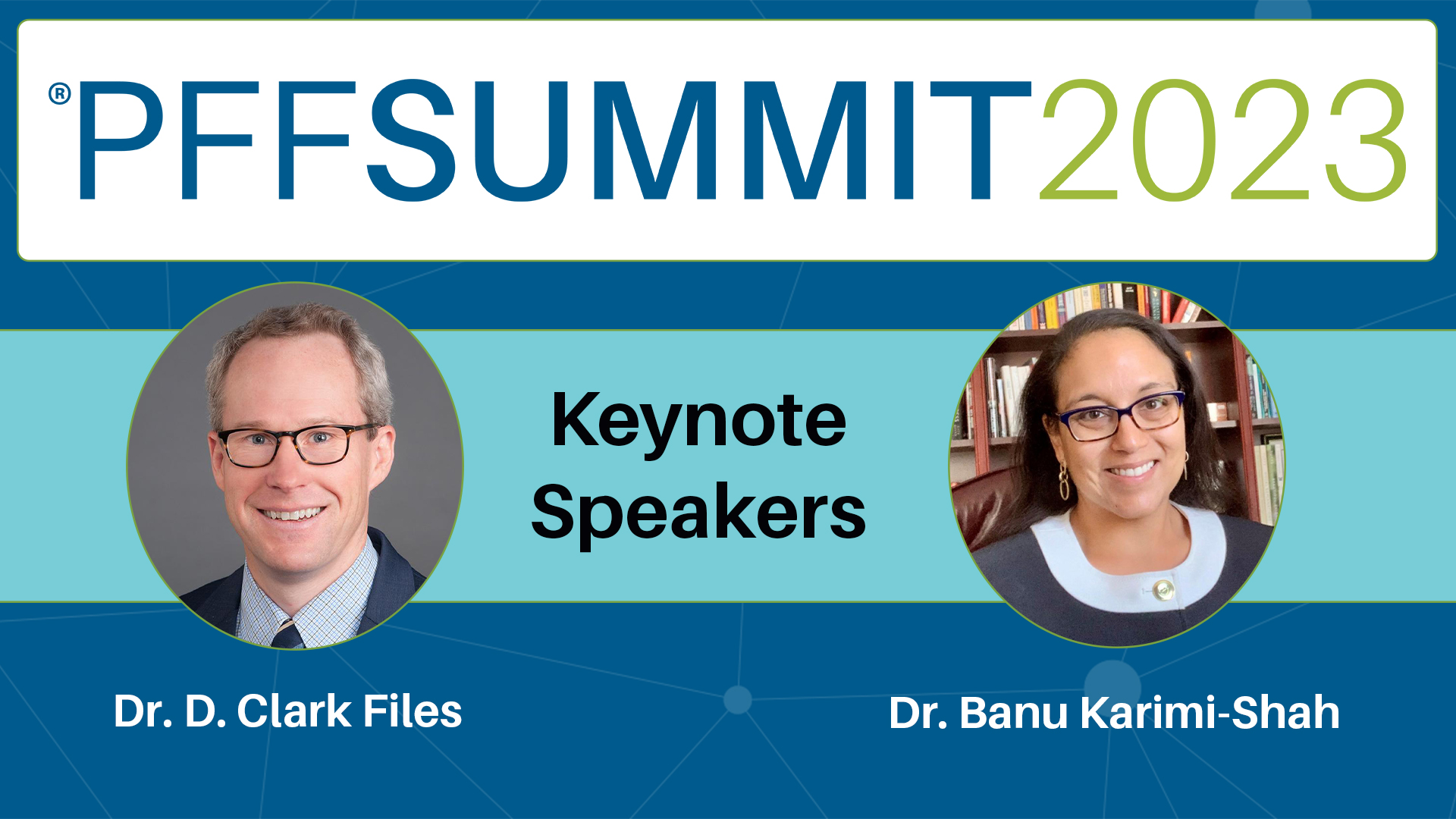 The Pulmonary Fibrosis Foundation (PFF) will present its biennial PFF Summit 2023 from Nov. 9-11 in Orlando, Fla. The three-day international conference, focused on pulmonary fibrosis (PF) and interstitial lung disease (ILD) research and education, will be held at the JW Marriott Orlando Grande Lakes. The PFF Summit welcomes patients, caregivers, healthcare providers and researchers to discuss the latest information on treatment options and how to live well with PF and ILD.
The PFF Summit 2023, Nov. 9-11, in Orlando, is the world's largest conference on pulmonary fibrosis. Patients, caregivers, healthcare providers and industry representatives are invited to attend and learn about groundbreaking research, improvements in care and more. Register today at pffsummit.org.
"We are eager to connect patients with one another and with physicians and researchers at the PFF Summit 2023," said Dr. Franck Rahaghi, President, CEO and CMO of the PFF. "Our focus on innovation and care in the PF space presents many opportunities to learn about hopeful advances in areas ranging from clinical trials to advocacy."
Dr. Banu Karimi-Shah, Deputy Director of the Division of Pulmonology, Allergy and Critical Care in the Office of New Drugs at the U.S. Food and Drug Administration, is the keynote speaker for the plenary session, "It takes a Village: The Critical Role of Federal Agencies in PF Research and Care," on Friday, Nov. 10. Dr. Karimi-Shah will highlight regulatory considerations in drug development for pulmonary fibrosis, key safety considerations for PF programs, and the importance of the patient experience and the need for targeted evaluations of how a patient feels and functions.
Dr. D. Clark Files, a pulmonary and critical care trained physician-scientist from Wake Forest University School of Medicine will deliver the keynote address on Saturday, Nov. 11, in the plenary session, "Clinical Trials: Accelerating Finding a Cure." Dr. Files will draw from his experience as a co-principal investigator of the I-SPY COVID trial, which was a Phase II, open label, adaptive platform trial conducted in critically ill COVID-19 patients.
The PFF Summit 2023 features sessions tailored to each group's experience with PF. Sessions for patients and caregivers feature topics such as understanding the difference between palliative and hospice care, the future of clinical trials, using supplemental oxygen and building resilience.
Conference tracks include continuing medical education (CME) and maintenance of certification (MOC) for physicians, and continuing education (CE) programs for nurses, respiratory therapists, and pharmacists.
Program highlights include:
Welcome Reception and Poster Presentation, Thursday, Nov.9 – Attendees can browse nearly 70 scientific posters and meet the researchers who created them.
Networking Dinner, Friday, Nov. 10 – A buffet dinner provides an ideal setting for attendees to visit and enjoy meeting new friends.
Exhibit Hall, Thursday, Nov. 9 – Saturday, Nov. 11 – An array of booths staffed by knowledgeable representatives feature the latest products and services for people living with PF.
The PFF Summit 2023 is made possible by the generous support of Boehringer Ingelheim, the Hales Family Foundation, and other individual and corporate donors.
To register and for more information, visit pffsummit.org.
About the Pulmonary Fibrosis Foundation
The mission of the Pulmonary Fibrosis Foundation is to accelerate the development of new treatments and ultimately a cure for pulmonary fibrosis. Until this goal is achieved, the PFF is committed to advancing improved care of patients with PF and providing unequaled support and education resources for patients, caregivers, family members, and health care providers. The PFF has a three-star rating from Charity Navigator and is an accredited charity by the Better Business Bureau (BBB) Wise Giving Alliance. The Foundation has met all of the requirements of the National Health Council Standards of Excellence Certification Program® and has earned the Guidestar Platinum Seal of Transparency. For more information, visit pulmonaryfibrosis.org or call 844.TalkPFF (844.825.5733).
Contact: Dorothy Coyle, 773-332-6201