Broadway Belts for PFF! Celebrates 13th Anniversary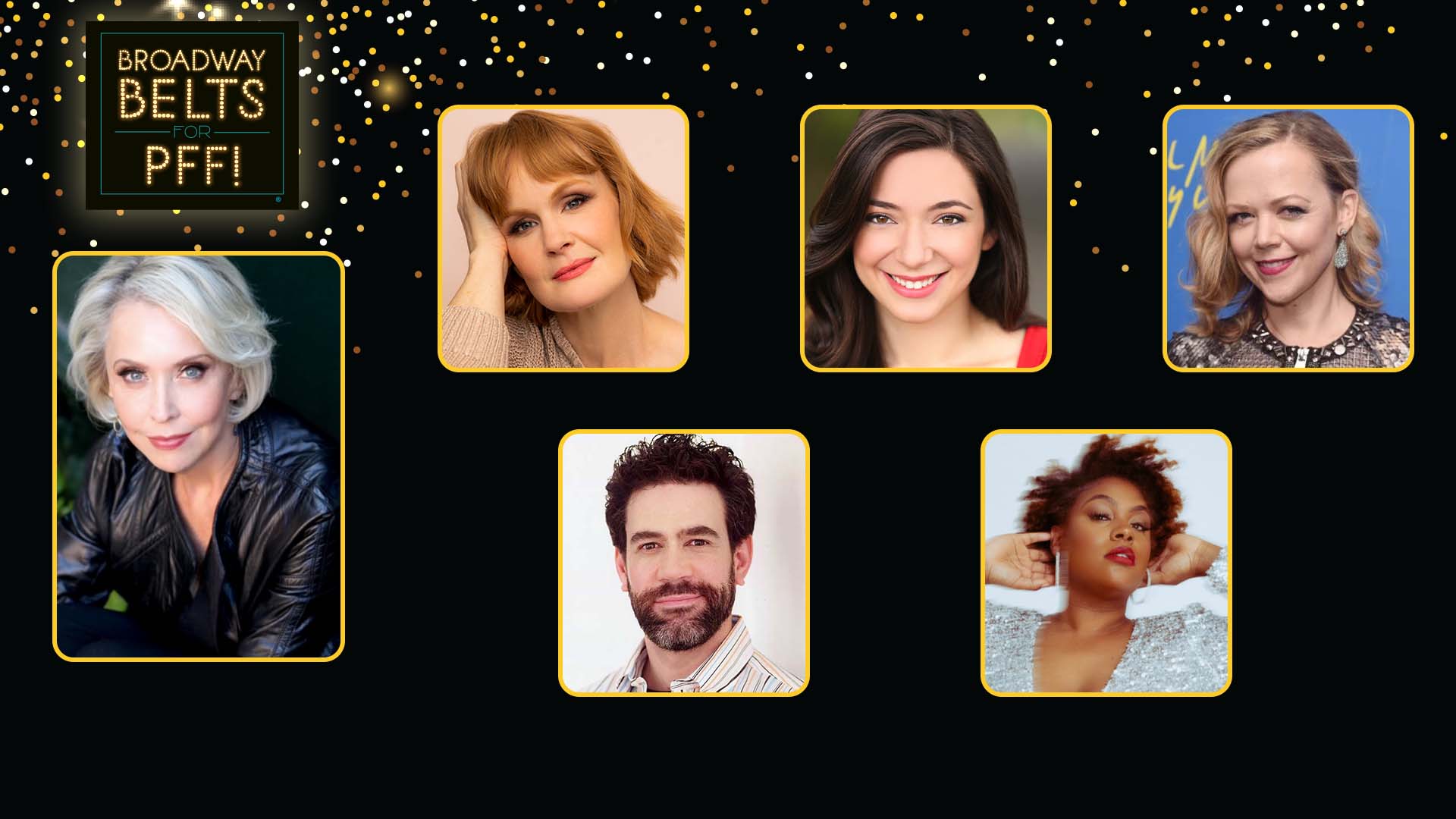 NEWS RELEASE
For Immediate Release
Contact: Dorothy Coyle
BROADWAY BELTS FOR PFF! Celebrates 13th Anniversary
Broadway Stars Kate Baldwin, Julie Benko, Emily Bergl, Kevin Del Aguila and Raena White Join Tony-Winner Julie Halston to Raise Money for the Pulmonary Fibrosis Foundation
Broadway's Robert Creighton to Receive Ralph Howard Legacy Award

(CHICAGO) January 19, 2023 – Broadway celebrities will perform their favorite show tunes at the 13th Annual Broadway Belts for PFF!, the Pulmonary Fibrosis Foundation's (PFF) premier gala, on Monday, March 6, at Sony Hall in New York City. The extraordinary evening of stellar performances also features a cocktail reception, three-course dinner and after party to benefit individuals living with pulmonary fibrosis (PF). In-person and virtual tickets are available at broadwaybeltsforpff.org.
Hosted by Tony Award-winning actress and comedienne Julie Halston (Sex and the City, Gossip Girl, Tootsie), who lost her beloved husband, newscaster Ralph Howard, to pulmonary fibrosis, the event's vital cause draws Broadway's top performers. "We are extremely grateful to the Broadway community for generously sharing their incredible talents to help people living with pulmonary fibrosis," said Halston. "For one evening each year, Broadway Belts for PFF! not only raises funds and awareness, but it also sparks hope in everyone battling this devastating disease."
The Broadway Belts for PFF! 2023 starring line-up will feature:
Kate Baldwin (Two-time Tony-nominee for Hello, Dolly! and Finian's Rainbow)
Julie Benko (Funny Girl, Fiddler on the Roof; Les Misérables)
Emily Bergl (Good Night, Oscar; The Ferryman; Cat on a Hot Tin Roof; TV's Men in Trees, Desperate Housewives)
Kevin Del Aguila (Some Like it Hot, Frozen, Rocky, Peter and the Starcatcher)
Raena White (Some Like it Hot; Chicago)
Additional cast members will be announced soon.
Broadway Belts for PFF!, which has grown to become PFF's single-largest fundraiser, has raised nearly $3 million to drive PF research and to support the more than 250,000 Americans living with the disease. Pulmonary fibrosis causes irreversible scarring in the lungs. Fifty-thousand new cases are diagnosed each year.
The 2023 Ralph Howard Legacy Award will be presented to Broadway dynamo and PF advocate Robert Creighton (Cagney, Frozen, The Mystery of Edwin Drood, Anything Goes, Chicago, The Little Mermaid and TV's The Good Fight). Creighton, whose mother, Joan, passed away from PF at the young age of 59, has supported Broadway Belts for PFF! since its inception in 2010. Most recently, he devoted himself to helping the PFF transition to all virtual events during the coronavirus pandemic. Thanks to his efforts in tandem with Julie Halston, the PFF successfully held Broadway Belts for PFF! and its national walk series in 2020 and 2021. Last year, Halston and Creighton raised a record-breaking $138,000 during the live auction at Broadway Belts for PFF! The pulmonary fibrosis community is thrilled to recognize Creighton's generosity and longstanding support of the PFF. The Ralph Howard Legacy Award is presented annually to an individual who is a committed advocate of mentorship and community involvement. Recent honorees include:
2022 – Tom Viola, Executive Director, Broadway Cares/Equity Fights Aids
2021 – Laurie Chandler, PFF Board member and patient advocate
2020 – Daryl Roth, Tony Award-winning Broadway Producer
"We are ecstatic to debut Broadway Belts for PFF! in our new venue, Sony Hall" said William T. Schmidt, President and CEO of the PFF. "With our cast of renowned Broadway performers and generous donors nationwide, this year's event promises to be our best yet."
Those who attend Broadway Belts for PFF! virtually will experience a fully interactive program with a mixology class before the live show. In-person and virtual tickets for Broadway Belts for PFF! are available now at broadwaybeltsforpff.org.
Broadway Belts for PFF! is directed by Carl Andress (The Confession of Lily Dare, The Divine Sister) with Christopher McGovern (Cagney) as Musical Director. The benefit is produced for the thirteenth year by D. Michael Dvorchak, Sue Frost (Memphis, Come From Away), and Julie Halston.
To purchase tickets and for more information about Broadway Belts for PFF!, visit broadwaybeltsforpff.org. In-person attendees can review our COVID-19 policies and procedures here.
# # #
About the Pulmonary Fibrosis Foundation
The mission of the Pulmonary Fibrosis Foundation is to accelerate the development of new treatments and ultimately a cure for pulmonary fibrosis. Until this goal is achieved, the PFF is committed to advancing improved care of patients with PF and providing unequaled support and education resources for patients, caregivers, family members, and health care providers. The PFF has a three-star rating from Charity Navigator and is an accredited charity by the Better Business Bureau (BBB) Wise Giving Alliance. The Foundation has met all of the requirements of the National Health Council Standards of Excellence Certification Program® and has earned the Guidestar Platinum Seal of Transparency. For more information, visit pulmonaryfibrosis.org or call 844.TalkPFF (844.825.5733).