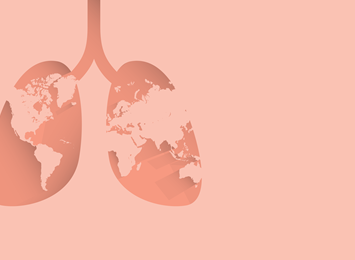 Progressive Pulmonary Fibrosis: What Patients Need to Know
Dr. Podolanczuk is a nationally and internationally recognized expert in interstitial lung disease. She received her undergraduate degree in Neuroscience from Brown University. She earned her MD from NYU School of Medicine. She completed residency in Internal Medicine and fellowship in Pulmonary and Critical Care Medicine at Columbia University. She received additional training in advanced pulmonary diseases at Columbia University. She also earned a Masters of Science in Patient-Oriented Research from Columbia's Mailman School of Public Health, with a focus on epidemiology and biostatistics.
Dr. Podolanczuk is an NIH-funded investigator studying novel risk factors for pulmonary fibrosis in humans. Her research program focuses on understanding early or subclinical interstitial lung disease, characterizing imaging and blood biomarkers of pulmonary fibrosis, the role of environmental exposures, and the connection between cardiovascular disease and pulmonary fibrosis. She is also a site investigator for several multi-center clinical trials of new therapies for pulmonary fibrosis.
SPONSORED WITH THE GENEROUS SUPPORT OF
| | | |
| --- | --- | --- |
| | | |