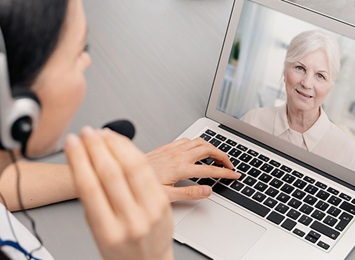 Telemedicina 101: Aproveche al máximo sus citas virtuales
Descubra los métodos y beneficios del uso de la tecnología para conectar a los pacientes directamente con sus doctores.
Presentado Por:

Pilar Acosta Lara, MD
Division of Pulmonary, Allergy, and Critical Care Medicine
The University of Alabama at Birmingham
Las diapositivas de presentación están disponibles a pedido. Comuníquese con el Centro de Ayuda del PFF al help@pulmonaryfibrosis.org.


GRACIAS A NUESTROS PATROCINADOR

Tenga en cuenta que los títulos y afiliaciones de los oradores pueden haber cambiado desde la transmisión en vivo y aparecer como estaban en el momento de la grabación.