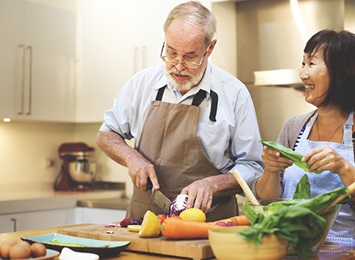 Nutrition and ILD
This webinar provides an overview of how you should eat when living with a lung disease, how to gain or lose weight, and how to manage medication side effects with your diet.
Presented by:

Michelle MacDonald, MS, RDN, CDE
Clinical Dietitian & Certified Diabetes Educator

Gregory P. Cosgrove, MD
PFF Chief Medical Officer
National Jewish Health
Slides are available upon request. Please contact the PFF Help Center at help@pulmonaryfibrosis.org.
SPONSORED WITH THE GENEROUS SUPPORT OF


Please note that speaker titles and affiliations may have changed since the live broadcast and appear as they were at the time of recording.