Meet Your PF Care Team: Josie Corral, RN, MSN, CNL, ACRP-CP
November 30, 2021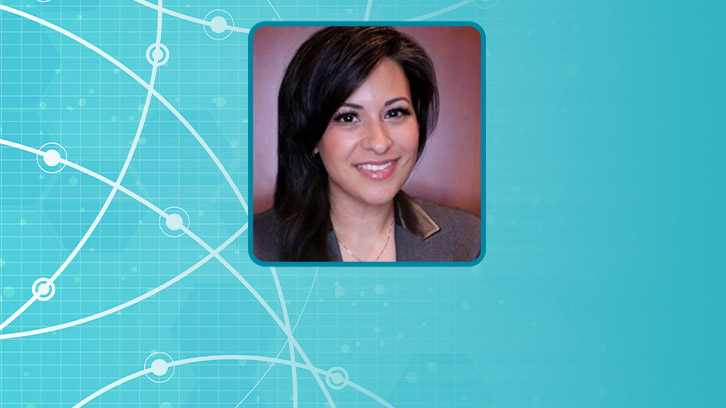 The care teams at our PFF Care Center Network (CCN) sites are made up of many different healthcare professionals, each with an important role to play in running the center and caring for patients. To help you understand how your care team works, we are continuing our series of posts introducing members of the pulmonary fibrosis (PF) care team. We'll do this by highlighting team members from Care Center Network sites across the country and letting you tag along with them as they go about their day. Follow us on Facebook or Instagram to learn even more about our featured healthcare professional.
Josie Corral, RN, MSN, CNL, ACRP-CP*, is currently the Lead Clinical Research Nurse and Clinical Research Nurse Educator at Loyola University Medical Center. Josie began her career in the field of nuclear medicine and worked in that space for eight years. Ultimately, she chose to go back to school to become a nurse after starting a family. Josie earned a Master's of Science in Nursing from Rush University College of Nursing in 2014. She continued to work at Rush University Medical Center for several years and had interactions with various research nurses during her time there. She found herself intrigued and inspired by their work and began applying to available positions. In 2017, she was hired as the Clinical Research Nurse Coordinator in the pulmonary unit at Loyola University Medical Center.
Josie jumped right into her new position and quickly began working on a couple of studies. Her role continued to grow and Josie believes that, to date, she has worked on 20 – 30 studies with Drs. Bemiss, Dilling, and Gagermeier. She loves that patients want to contribute to science and pave the way forward for future generations. Her favorite part of her job is having the ability to engage with patients in a different way and build relationships with them during their participation in a research study. She feels strongly that her work offers patients hope in spite of their diagnoses.
At this time, Josie is working on 8-10 different studies and has an additional 8-10 studies in the queue to be conducted down the road. She splits her time onsite and working from home due to COVID-19 protocols. She is at the hospital on Tuesdays, Wednesdays and Thursdays. Her days typically consist of meetings with trial sponsors, investigators, and other members of her team as well as seeing patients in the clinic for their study visits. Since Josie has a second role as Clinical Research Nurse Educator, she also spends time creating guides and resources for new hires at the hospital as well as assisting in their training.
Outside of her work at Loyola University Medical Center, Josie currently serves as the Secretary of the National Association of Hispanic Nurses – Illinois Chapter. She and her husband have four children and live in the Chicagoland area. During spring and summer months, you can also find her in the dugout as the coach of youth softball teams!
* RN, MSN, CNL, ACRP-CP – Registered Nurse, Master of Science in Nursing, Clinical Nurse Leader, Association of Clinical Research Professionals – Certified Professional