Stem Cell/Cell-Based Therapies for Pulmonary Fibrosis (for Patients)
An Update on Stem Cell/Cell-Based Therapies for Pulmonary Fibrosis Beyond the Context of Clinical Trials
A word of caution by the Medical Advisory Board of the
Pulmonary Fibrosis Foundation (PFF)
March 5, 2019
To members of the Pulmonary Fibrosis Community,

We want to update you on the status of stem cell therapies for the treatment of pulmonary fibrosis. While studies continue to evaluate the potential use of these treatments, there are currently no studies proving that they are helpful. Considering the information available, we strongly recommend that patients not engage in such treatments outside of an approved clinical trial.
As part of a clinical trial:
• There are no costs or fees associated with participation
• The cost of the clinical trial is paid for by drug developers or governmental agencies
• Written informed consent is required
• Decisions are based on a research protocol
• It is designed and intended to benefit future patients
• There are periodic and systematic assessment of patient data
• The study is protected by government agencies, institutional review adherence to professional and legal standards
More detailed information about clinical trials can be obtained from the PFF website
and specific clinical trials evaluating innovative therapies can
be identified using the
PFF Clinical Trial Finder
.
Patients, relatives, advocacy experts, industry, physicians, researchers, and federal agencies
contributed to the prior successes and are essential for further advances. The entire PF
community is responsible for this continued progress and our work will continue as we
imagine a world without PF.

On behalf of the Pulmonary Fibrosis Foundation Medical Advisory Board,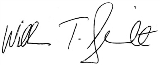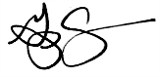 William T. Schmidt Gregory P. Cosgrove, MD Andrew Limper, MD
PFF President and CEO Chief Medical Officer Chair, Medical Advisory Board


Joseph Lasky, MD Eric S. White, MD, MS Marilyn K. Glassberg, MD
Chair, Scientific Advisory Board Medical Advisory Board
Faculty

William T. Schmidt
President and CEO

Senior Medical Staff
Harold Collard, MD
Kevin R. Flaherty, MD, MS

Medical Advisory Board
Andrew H. Limper, MD, Chair
Joseph A. Lasky, MD, Chair, Scientific Advisory Council

Timothy S. Blackwell, MD
Kevin K. Brown, MD
Jeffrey T. Chapman, MD
Rany Condos, MD
Aryeh Fischer, MD
Christine Kim Garcia, MD, PhD
Andreas Günther, MD
Susan S. Jacobs, RN, MS
Naftali Kaminski, MD
David W. Kamp, MD
Martin Kolb, MD
Kathleen O. Lindell, PhD, RN
James E. Loyd, MD
David A. Lynch, MD
Fernando J. Martinez, MD, MS
Imre Noth, MD
Ralph J. Panos, MD
Ganesh Raghu, MD
Luca Richeldi, MD, PhD
Jesse Roman, MD
David A. Schwartz, MD
Marvin I. Schwarz, MD
Moisés Selman, MD
Patricia J. Sime, MD
Charlie Strange III, MD
Jeffrey James Swigris, DO, MS
Janet Talbert, MS, CGC
Eric White, MD
Please note that titles and affiliations may have changed and appear as they were at the time of the statement's release.